Man shall not live by bread alone. That's why after serving you matters on affiliate marketing all year long, I'm veering off at the end of the year with this to do list of 139 things for everybody. Surely you've done some of them. You'll certainly find more to do.
Life in our day is too fast and in the madness of it all, we end up not doing a lot of things we had on our minds.
Therefore, I suggest that you take the opportunity to do new things before the time flies definitely by.
New experiences can be affirming and life-enriching. And since most people have at least one major regret when they look back on their lives, you must start filling your life with new experiences.
Lost as to what to do or where to start from?
I know tastes are varied. So choose at will.
That said, let's dive in and see them.
https://cdn.pixabay.com/photo/2019/08/26/08/43/nature-4431140__340.jpg
A. Experience nature
Take a break. Relax and unwind.
1. Go camping in an unconventional place
Camp in a maybe prohibited place. Make your fire, cook a meal and feel warmth and safety, and finally go to bed wondering if anyone or anything will come around in the middle of the night. The experience is both horrifying and liberating.
2. Experience Snow
We are talking about deep snow here, such as falls in Greenland and the rest of the North Pole. Top it all with a night in an igloo and you may wish you were born an Eskimo.
3. Go to the Zoo
Seizing this occasion to see all sorts of wild animals regrouped on a limited surface is a memorable experience indeed.
4. Go on a Safari holiday
Seeing wild animals in their natural habitat is an experience totally different from that of a zoo. Kenya's Safari Parks and South Africa's Kruger Park hold the top spots among other Eastern and Southern African countries.
B. Travel
Go to a place which is not familiar to you and ideally alone. Explore it, interact with the local people and taste their traditional food. Make it an experience, not just a vacation.
5 Take a Cruise
Make a journey of pleasure by sea with thousands of other people on a giant sea calling at a series of ports. Not only will you have lots of fun but also you'll get to meet lots of people.
6. Go see the Eiffel Tower light up
This most romantic structure in the history of ever is found in Paris, after all. There's no need for a date, just some wine.
7. Make a road trip with your best friend
You have fun together and learn a lot about each other by being in the car with them for an extended period of time.
8. Go live in a different country
It's a way to learn a new language, immerse yourself in a new culture, and get to know different people. Short, you'll learn a lot.
9. Hit the road
Hitting the road, camping in the wood or staying in distant motels, and seeing other parts of the country broaden your horizons and relax you fast like nothing else.
10. Visit every continent
Each continent is a bit different. So if you want to experience it all, try setting foot on every continent for an incredible experience.
11. Visit your ancestral homeland
If your ancestors are immigrants to your present country, go back to their origins to learn about where they came from and get a better understanding of what they left to give you the life you enjoy today.
12. Visit the Great Wall of China
Pay a visit to this ancient wall finished in 1878. The longest structure humans have ever built, it is about 21,196 kilometers (13,171 miles) long, 9.1 meters (30 feet) wide and 15 meters (50 feet) high.
13. Visit the Evzones of the Greek Presidential Guard
Visit the Evzones, one of the iconic images of Greece of guards wearing embroidered waistcoats and pleated skirts, standing still as statues or marching in weekly parades to their pom-pom clogs.
14. See the Changing of the Guards at Buckingham Palace
Changing the Guard, or Guard Mounting, takes place outside Buckingham Palace, with the actual handover at 11am. This free event is very popular, so try to arrive early to secure a spot with a good view.
15. Visit the Swiss Guards in the Vatican City
You can see the Swiss Guard any time, at the entrances to the Vatican City, outside the Pope's own apartments and at any public event, including celebrations of Holy Mass.
16. Take a sightseeing tour of Venice, the floating Italian city
An oasis of shimmering canals with adjoining inspiring palaces, Venice is a must-see. Getting lost in the streets, be engulfed in alleyways adjacent to majestic canals, smelling the fresh seawater.
17. Have chills and thrills at the Niagara Falls
Niagara Falls State Park brims with awe-inspiring scenery! Featuring thrilling attractions, interactive exhibits, miles of hiking trails, it's an adventure-packed experience!
18. Visit the Taj Mahal
This ivory-white marble mausoleum on the southern bank of the river Yamuna in the Indian city of Agra was opened in 1632 by the Mughal emperor Shah Jahan to accommodate the tomb of his favourite wife, Mumtaz Mahal, and now houses the Shah's tomb too.
19. Holiday at a homestay
Forget the hotel and spend that holiday in a homestay living with a local family where you can experience the everyday life, get close to the local culture, and make lasting friends.
20. Travel on the Orient Express
The most popular route of this mythical train starts in London through Paris to Verona or Venice. You can also leave from Venice with stops in Prague, Vienna and Budapest and back to Paris or London. Once a year, you can ride the train from London to Berlin and back.
21. Travel to a lesser known destination
You should make it to a lesser known place, such as Dominica Island, Bazaruto Island in Mozambique, Meteora, Greece, Jaffna in Sri Lanka, Musandam Fjords in Oman, Togo (my country in West Africa), and Eswatini (formerly Swaziland).
22. Visit the Pyramids
Taking a trip to Giza and seeing these ancient monuments, a piece of living history, is an experience you just can't quite put into words.
C. See the wonders of the sky
You're told to watch the way while walking. But there are moments when it's worth looking up into the sky.
23. Camp in the wilderness under the stars
We humans are said to be happiest and feel at our best outdoors. Therefore camping out in the wilderness gazing upon the stars and thinking about the universe will bring out the human in you.
24. Camp out
Camp out roasting marshmallows by the fire and gazing up at the stars can make you feel one with nature. Limited contact with civilized society make you really experience the great outdoors.
25. See a Rainbow
Observe this arch of red, orange, yellow, green, blue, indigo and blue colors formed in the sky by reflection. In my youth it was said that where the end of the bow touched the ground was full of gold!
26. See a tropical sunset on an island
This is a sight to behold, when the setting sun explodes in a fusion of red and gold in the sky and reflects magnificently on the tranquil waters, etching out all figures and structures.
27. See a total eclipse
Experience the eerie twilight of totality when the moon obscures the light from the sun in broad day.
28. See the sky light up
Find out where the closest Aurora borealis, a.k.a. the northern lights, (and their equivalents in the southern hemisphere, the aurora australis) take place and camp out to watch these stunning, even magical, celestial displays of colorful lights, seen in the sky near the polar regions.
29. Stargaze all night
There is something about staring into outer space filled with stars and wondering how significant or trivial we really are.
30. Watch a meteor shower
Look up from time to time to catch a meteor showers which can give you a profound sense of wonder about the universe.
D. Show your human side
Interacting with other people, showing them your love is what makes you human.
31. Be the first to say those three little words
Don't wait for someone else to profess their admiration for you. It's amazing to be the first to tell them "I love you", even if it may be uncomfortable or even terrifying.
32. Experience poverty
No, I'm not asking you to throw away all your possessions and become a beggar. But, while driving around or to work, to see the poverty around and empathize with those people most of whom once were like you.
33. Spend time with your parents or grandparents
All humans are social beings and as such crave some contact with other human beings. Your parents and grandparents are no exception. And since those who give receive, you will also be visited by your own children one day.
34. Make the first move
Are you the pursued, rather than the pursuer? Feel the major rush of being the one to ask someone out, at least for once.
E. Pamper yourself with some extravagance
All work and no play makes Jack a dull boy. In the same way taking life seriously all the time might get a little boring.
35. Fly in a Helicopter
The experience is totally different from flying in a plane when you feel the thrill of the aircraft lifting off vertically, landing vertically, flying sideways, and standing still in midair.
36. Fly in a private jet
Private jet owners, clubs, and companies enable individuals to share the cost of hiring the machine and flying to the same destination. Experience the comfort you only see in videos.
37. Spend your savings on some luxury
There's no point in saving it all. You can also splurge on yourself on something luxurious for once. Sleeping in a five-star hotel like the Mandarin Oriental or St. Regis and splurging on some room service, letting a private butler draw you a bath, is miles away from the experience of staying at your average Motel 6.
38. Score an invite to a black-tie event
You no doubt feel more comfortable in those standard jeans and t-shirt combo. But what about trying dressing things up at least once in your life by snagging yourself an invitation to a black-tie event in uncomfortable dress shoes and expensive suit?
39. Ride in a limo
Without clearing out the bank account, taking a ride in a limo around town or making a night of it for a special event, is an accessible experience these days.
40. Fly first class
Although expensive, it's well worth it as you will have a lot of legroom to stretch. Besides, the air hostesses bring you champagne with a smile.
41. Eat at a Michelin-starred restaurant
Leaving your usual drive-thru hamburgers and fluorescent mac and cheese, and dining at a world-renowned restaurant like The French Laundry or Eleven Madison Park will give you a whole new outlook on fine dining at those famed food meccas.
42. Blow a bonus
Even if it's a bit of a splurge, treat yourself to something you really, really want, like a must-have LeCoultre or Birkin, something which will no doubt become a treasured possession, and why not possibly an heirloom?
F. Get some adventure
Living it all with no thrill and some endorphin rush will make you dull. Here are ways to put some zest into your life.
43. Ride a Roller Coaster
There is nothing like a time on this switchback at a fair to give you that thrill and get some endorphin rush.
44. Go hang-gliding
Do you want to experience the art of flight that doesn't involve planes or drones, but comes close? Hang gliding is it.
45. Go on a ghost tour
A tour from debtor's prisons in Edinburgh to famous stateside murder sites, like the Lizzie Borden House in Fall River, Massachusetts, might just convince you there really are spirits walking among us and places actually haunted by the ghosts of the people who died there.
46. Swim with sharks
Some fright, a little endorphin rush, and an unforgettable experience is all you get while swimming with sharks. It's terrifying but somewhat safe to plunge into waters full of sharks.
47. Go parasailing
Thrilling yet risky extreme water sport which releases tension and pressure from your body like no other activity because of the sudden adrenaline rush, creating a great feeling of wellness.
48. Go paragliding
Thrilling yet risky extreme mountain sport which releases tension and pressure from your body like no other activity because of the sudden adrenaline rush, creating a great feeling of wellness.
49. Go bungee jumping
Bungee jumping, which is, diving headfirst off a bridge, can be an exhilarating way to satisfy your inner adventure-seeker without the risk associated with other games like the Russian roulette.
50. Go skydiving
Feel that absolute weightless and freeing experience, being that exposed and close to death but feeling the incredible clarity and the flow of adrenaline.
51. Try Tough Mudder
This is an endurance event series in which participants attempt 10–12-mile-long obstacle courses which often play on common human fears, such as fire, water, electricity and heights.
52. Ride in a hot air balloon
What better way to prove that the entire purpose of life is to see things from new perspectives by floating in a hot air balloon? That may send your likes racking up on Instagram!
53. Go whitewater rafting
Hitting the open water is an amazing workout that engages your core and upper body in addition to being a great way to seek that thrill by enjoying an endorphin rush with minimal risk to your actual safety.
54. Leap out of a plane
Leaping out of an airplane is an unparalleled thrill and a way to stare death in the face and finally declare yourself the victor.
55. Go surf-riding
Try this sport of being carried over the surf to the shore on a surfboard. Surely, thrill and endorphin rush will be yours.
56. Go parachuting
Few things in the world provide same adrenaline rush as to throw yourself out of an airplane from 10,000 feet.
57. Taste a unique or "weird" dish
Eat something you've never heard of before such as tucking into some casu marzu, downing a Sardinian cheese made with maggots, enjoying a healthy portion of snake steak, or nibbling chicken feet, frog legs, insects, etc.
58. Enter a sensory deprivation tank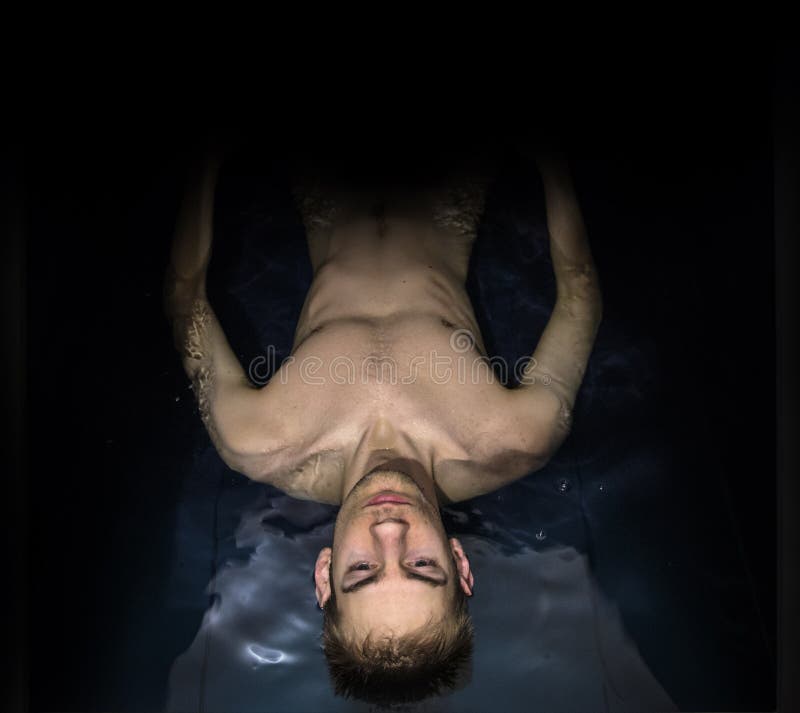 It takes some 20 good minutes in the sensory deprivation tank for you to actually start to relax and experience the most peaceful, therapeutic, and clarifying experience ever.
59. Experience the Grand Canyon
The Grand Canyon, a vast red rock wonder of Mother Nature spanning more than 1,900 square miles and rising 2,600 feet above sea level, is well worth a hike or even just a visit.
60. Jump into Water from a dizzy height
Take the appropriate safety precautions, conquer your fear of heights and experience the ultimate thrill of a free falling as you jump from way up and hit water far below.
61. Jump into the "Devil's Pool" on The Edge of Victoria Falls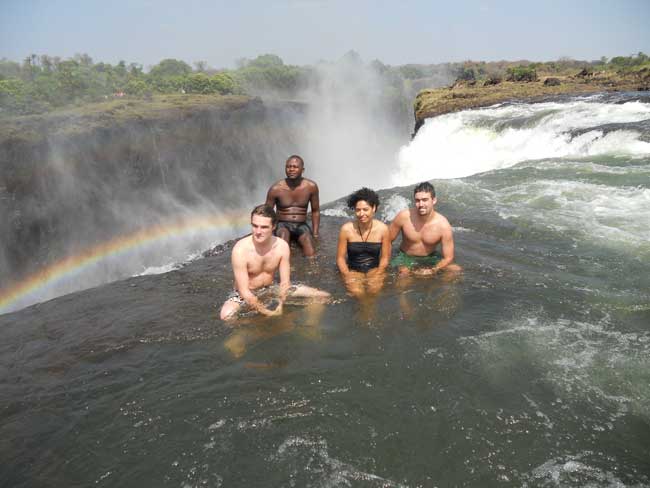 Jump into this rushing stream and splash around a few feet from the point where the water cascades over the world's largest waterfalls at a height of 360 feet (108 meters).
62. Go for an adventure trip
This should be something absolutely challenging for you and certainly out of your comfort zone. This may be sailing solo round the world.
63. Ride a thrilling coaster
Braving a terrifying rollercoaster—going up and hurtling down screaming your head off—is an awesome way to enjoy a relatively safe thrill, get those endorphins pumping, and feel like your kid-self again. Check out The Craziest Amusement Park Ride in Every State.
G. Show your humane side
All major religions talk of the importance of helping others. So there must be something in this, certainly some form of blessing.
64. Volunteer for a social cause
Giving of your time counts and enriches everybody. In your community you will certainly find worthy, charitable organizations and projects in need of volunteers.
65. Donate money
On paper giving diminishes your wealth. But the opposite is true in real life. Giving not only enriches other people's lives but yours too.
66. Adopt a pet
Doing this  can lower your blood pressure, improve your mood, reduce your risk of depression, improve your fitness level, teach you some of the best life lessons, and may even help you live a longer life.
67. Help somebody out of a situation
Put in significant time, effort, and sometimes money to do something nice for somebody you had absolutely no social, moral, or legal obligation to help. Example buy dinner for a homeless person and watch that person's face.
68. Donate blood
Unless you belong to the Jehovah Witnesses, you can give blood to save someone's life. The importance of the gesture is to imagine yourself in dire need of blood and not finding any!
69. Spend a day in an orphanage
Spend some time in this residential institution for the care and education of children who have lost their parents. You will appreciate yours more and see how lucky you have been.
70. Spend a day in an old people's home
Spend some time in this residential institution for the care of oldsters and you may bring some smile to those haggard faces.
H. Have fun
All work and no play makes Jack a dull boy. Here are some playfulness or amusing enjoyment for you.
71. Experience quiet, comforting silence
That's what you get when you go on a retreat and spend a period of seclusion for prayer and meditation (in a monastery, for example) far from this boisterous world.
72. Do something out of the blue
Is your job sucking the life out of you? Did you know there's something truly empowering about giving your notice there and never looking back? Check out The Practical Guide to Quitting Your Job and Traveling the World.
73. Have a duvet day
You can take a number of days off without prior notice, but aren't sick and taking annual leave. Just phone in to say you are taking a duvet day without obligation to give any sort of excuse for wanting the day off.
74. Attend a world famous sporting event
There are many, like the Olympic Games and the World Cup. Feel the ecstatic cheering crowds, the patriotism exhibited for winners, the camaraderie, etc.
75. Swim with dolphins
Swimming with dolphins has become popular due to the satisfaction and learning that human beings experience while interacting with them. This activity may even help treat depression.
76. Have a spa day
Spend some time at this curative mineral spring and come out feeling healthier and refreshed.
77. Watch a ballet
Get enthralled by this dramatic or representational style of dancing and mime, using set steps and techniques and usually accompanied by music.
78. Watch an opera
Get immersed in this dramatic work set to music for singers and instrumentalists.
79. Start a business
There is a home-based business and entrepreneurial explosion going on. You can start from home, in your spare time, to earn extra income and develop new skills, gain greater self-confidence, and make useful contacts.
80. Start a blog
Blogs began as a way for scattered members of a family to connect with each other. Then it evolved into away to share knowledge on a wide variety of subjects. What do you know well, or what are you passionate about? There may be an audience out there waiting for you.
81. Write a book
Who? Me write a book? You're kidding me! But seriously your life that you think is humdrum might interest other people. Besides, you can always get experts to revise your work for you, and then self-publish.
82. Appear on TV
Do you hoard things, live with a group of strangers, willing to stand in the back of a crowd and get taped cheering? With a little perseverance and a fantastic audition, it's possible to get on TV.
83. Appear in a film
Get engaged temporarily as an extra in a film, playing a fleeting role for example as one of the people in a crowd.
84. Appear in a play
Get engaged temporarily in a play, playing a minor role for example as someone serving tea to the main actors.
85. Go hiking
Just like when you go camping, you get a special feeling of freedom while you're hiking. The stress disappears, and you get the chance just to be, and at the same time experience the beautiful scenery of Mother Nature.
86. Go ice skating
Go put on a pair of boots with blades attached and go sliding on ice.
87. Go skateboarding
Hop on those short narrow board mounted on two wheeled trucks, used for riding on while standing.
88. Learn a new skill
You can train at home to learn new skills or improve existing ones and make more money, get a better-paying job, launch or advance in a career or start your own business.
89 See a Cirque Du Soleil Show in Las Vegas
Each Cirque Du Soleil Show is guaranteed to deliver the world-class entertainment factor that has made it a household name across the world through their signature dramatic mix of circus arts and street entertainment.
90. Try a polar plunge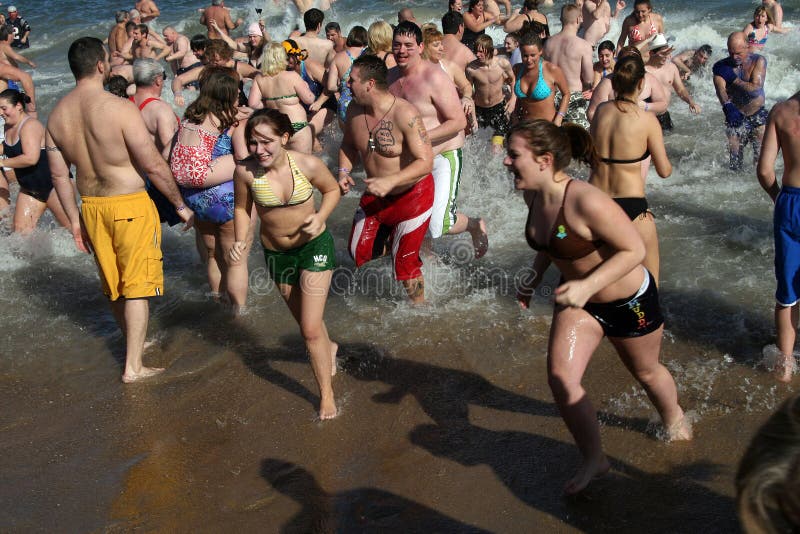 Jump into ice cold water usually in the winter or in the morning before the sun has warmed up everything and you will feel exhilarating, refreshing, and so alive.
91. Join a cooking class
Take part in a cooking class from a kitchen you are interested in to try some new delicious food. It's especially great to do this in the country where the food is indigenous.
92. Drive a convertible
There's nothing like owning and driving a convertible car (preferably in manual) glancing up at the Milky Way while on the way home from work or elsewhere.
93. Perform in front of a crowd
Do karaoke, or an open mic night, or something else. Even make a fool of yourself. Above all, have fun. Know that it's not the end of the world, even if you embarrass yourself.
94. Go snorkeling
Snorkel in about 12ft of crystal clear tropical water and amaze yourself at how relaxed you are at the bottom just sitting there with all those color fish and plants around you.
95. Go Scuba Diving
Diving is an exciting adventure from which you can profit to explore ancient shipwrecks, coral reefs, and swim among colorful fish and other marine animals.
96. Attend a Music Festival
The live performances by great musicians you love, the thrill of the spectators, and the sense of being part of a great crowd is incomparable.
97. See a Broadway Musical
This theatrical piece of which music is an essential part is an unforgettable experience.
98. Go Skiing
This is an alpine sport that involves maneuverability, balance and turning. Get the thrill of sliding through the snow on your way down the slope.
99. Go ski lifting
Feel the device carrying you up a slope usually on seats hung from an overhead cable. Feast your eyes on miles and miles of snow everywhere.
100. Do a slalom
This is a ski race down a zigzag course defined by artificial obstacles. It can also be an obstacle course in canoes or cars or on skateboards or water skis.
101. Visit Las Vegas
Las Vegas is one of the most interesting places on earth to see. It's over the top, but totally worth a visit.
102. Stand in Piccadilly Circus in London
A whirlwind of lights, screens and people, all surrounded by history. It's said that there really is no place like it, and you might even bump into someone familiar.
103. Spend Christmas in New York
New York is famous for its skyscrapers. But that's not all there is to the bog city. Go to the Big Apple and see the city decorated for the holidays.
104. See the Carnival in Brazil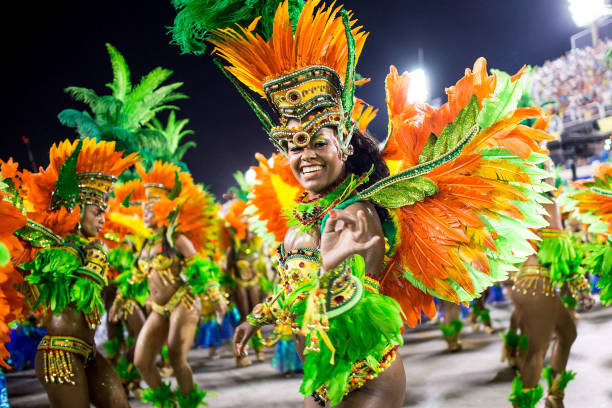 The Rio Carnival goes from Friday to Tuesday. Just head off to the Sambodromo, especially on Carnival Sunday and Monday to see yourself why this annual tradition is visited by millions of people from all over the world.
105. See Mardi Gras in New Orleans
This is when you will find the best party on the streets of New Orleans on Fat Tuesday. It's a magical place all the time, but the beads, floats, music and people really bring out the fun. Check out Mardi Gras in New Orleans
106. Ride an elephant
Taking your seat on top of this majestic beast and taking a ride while checking out the world from a new vantage point is the coolest way to move around.
107. Spend an entire day in bed
Just lay in bed and do nothing else. You may find that you don't necessarily have to go to the hills or the beach to unwind.
108. Stay up past dawn
Make the most of the 24 usable hours in every day by pulling an all-nighter. So you munch dinner at midnight, make it to the gym at 4:00 a.m., watch the sun rise from your rooftop, and fall asleep when everybody is waking up.
109. Play the tables in Vegas
Whether you win big or lose big, you'll always have an amazing story to tell. One thing you will never lose are the drinks which are free. Want to game the system a little bit? Here's the Easiest Way to Double Your Money in Vegas.
110. Play hooky
After all those long enough hours hard at work, you could treat yourself to a day off, and take time to catch a matinee, hit the beach, or just catch up on a few chapters of that book you never find time to read.
111. Visit the Blue Lagoon
Iceland's Blue Lagoon situated at less than an hour from Reykjavik, the charming capital, is a geothermal spa and its white mud from a swim-up bar at an adjacent satellite station has a wealth of skin-healing properties.
112. Dye your hair
Transform in mere minutes by dyeing your hair a fun color to have a fun change of pace and significantly boost your confidence, too.
113. Get as drunk as you possibly can
Although you are told to drink responsibly, once in your life you can throw caution to the winds and wake up not only to a hangover but also to a lot of interesting stories.
114. Cruise the PCH
What breathtaking experience it is to drive along California's Pacific Coast Highway, which stretches over 655 miles from Orange County to Mendocino County! Add to the thrill with the windows rolled down or the top put back, the music cranked up, while enjoying miles of truly stunning sights.
115. Catch a game
Seeing your favorite team playing live is much more exhilarating than watching them on TV. You may even try the corny experiences like doing The Wave or getting on the Jumobtron, at least once.
116. Learn to Dance
While this comes spontaneously to some people, others are scared to death to dance in public. Dancing gives us two of our greatest pleasures–movement and music and makes us connect with others on a most basic level.
117. Ride on a motorcycle
If you do some rounds on a motorbike and don't end up falling so in love with it that you may want one for yourself, at least you'd have known what the fuss is all about.
118. Run a marathon
This long-distance race can be a measure of endurance but some people get a lot of pleasure doing it. Too old to participate. If some senior citizens have done it, why not you?
119 See a Broadway show—on or off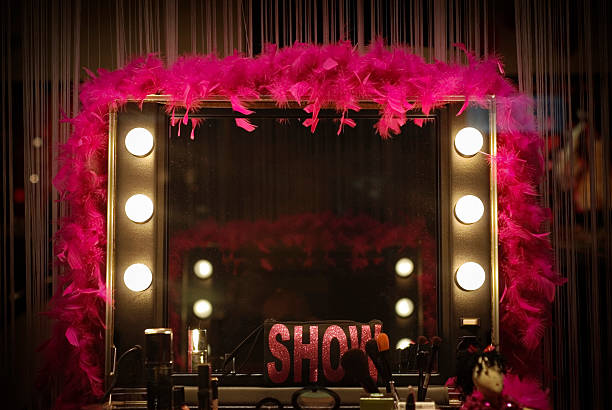 The energy of the crowd, the amazing performances, and the feeling that you got to participate in a truly unique experience is just awesome.
120. Go up on stage and put on a show
Did you know that you get some rush by performing in front of an audience? Whether it's at an open mic night, wowing in a local theater production, giving a speech, singing or dancing, you'll get rid of that stage and get some serious kicks giving it all you've got.
121. Brew your own beer
At-home brewing kits are getting more sophisticated, making it easier than ever to perfect your recipe and deliver a product you'll be proud to share with friends.
122. Ride an ATV
Riding an ATV on a bumpy, rocky dirt road is a thrill ride unto itself, and a consolation that it isn't the resale value of your car you're ruining driving on a rougher terrain.
I. Personal development
Here are a few things to make you to another stage of growth or advancement in your personal life.
123. Live alone
It may not sound thrilling to you, but living all by yourself is a great learning experience and loads of fun too.
124. Vacation solo
Whether you're globetrotting for a month or just spending a few days a few towns from home, taking a vacation alone teaches you a lot about yourself, makes you meet plenty of interesting people and have a lot of unique experiences.
125. Become a black belt
Build up your strength and have the ability to use it to your advantage in a potentially-perilous situation so that those solo walks home at night become a lot less intimidating.
126. Read the classics
Some of us go through life without reading a single book. Yet there are a lot of great books around, about great figures, on personal development, on getting rich, on how to live healthy, etc. Now is the time to increase your knowledge.
127. Have no debt
If you are deep in debt, you should very seriously think about breaking those chains of slavery now. It's pretty important to be financially stable so that you can do things you wished to do.
128. Get Lost!
Getting lost will make you discover yourself. Confronted with your fears, aspirations, strengths and weakness, limits, that feeling of utter despair will bring out your true character.
129. Experience hardship
C. S. Lewis said that, "Hardship often prepares the ordinary person for an extraordinary destiny". Besides, it is facing hardships that we learn who our real friends are and how much we take many things for granted.
130. Spend a day without technology
Your life is controlled by technology, so much so that you might think it would be difficult to do without it. Choose some time not to be slave to technology.
131. Be a Minimalist
At-least 50% of the things we own are of no use to us, some we don't even remember buying and what we really need to function normally is probably 10% of what we own.
132. Don't be afraid to fail
Everybody must fail at least once in their lives. This will help you bounce back better and also appreciate the millions of people who are struggling without food, shelter, jobs, etc.
133. Learn to play an instrument
Mastering an instrument increases the brain's plasticity, which makes you smarter, or at least more capable of learning new things, every time you practice.
134. Grow or catch your own meal
Growing your own fruits and vegetables or catching a fish, cleaning it, and preparing it can both bring joy that no industrial-prepared meal can match. Besides, you'll be earing healthy.
135. Do a ride-along
Had you always wanted to be a policeman but couldn't make it? What about a ride-along with them? Yes, in many cities and towns, you can ride with the police or EMTs for a shift.
136. Live abroad
Living abroad, even if for a few months, will immerse you in another culture which can totally change your perspective on the world.
137. Master a new language
Learning a new language is an amazing way to deepen your interactions with the world around you and learn about new cultures and boost your brainpower since research shows that bilingualism contributes to slower rates of brain aging and reduces a person's risk of dementia.
J. Take on a fitness challenge
138. Scale to the summit
There's a feeling of accomplishment when you climb to the peak of a mountain and look down at the world below. You'd have burnt some calories and built those muscles.
139. Hang ten
Riding the waves is no easy feat. But when you finally get up on your board, you'll get a serious sense of accomplishment of a great workout and a journey towards an amazing shape.
Final word
A very long list of things for a short fast-paced busy life.
Have you already tried some of them?
Which?
What would you add to the list?
You may want to read:
8 Things to Do to Stop Living Pay to Pay
Blogroll – My Favourite Affiliate Marketing Blogs
26 Major Influencers in Blogging and Internet Marketing
301 Inspirational or Motivational Quotes
Inspirational Quotes for Children and Parents
Akoli
Your personal guide to securing your future online