Are you into blogging and/or internet marketing? Do you know the people whose knowledge, teaching, coaching, success, etc. can make you succeed faster and better?
We learn by imitation. So I have the pleasure to briefly introduce to you 28 people called influencers whom you can follow, interact with, learn from, hire, whatever, to boost your own career in affiliate marketing and blogging.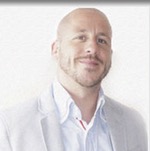 1. Alex Jeffreys
Do you offer a service or a coaching-based product or hope to do so? Then Alex Jeffreys is your man. One of the influencers in affiliate marketing, he's been branded as "The guy who's helped more start up entrepreneurs succeed than anyone else in internet marketing history".
In effect, Alex coaches and mentors several hundreds of clients all over the world to succeed in the constantly-evolving digital economy…
This is why Alex has in a relatively short period of time become one of the most sought after internet marketing coaches in the world.
In early 2008, Alex founded MarketingWithYou.com, a company specialized in sales and marketing training. With its tried and tested direct response advertising methods online, Alex's method helps his clients to double, triple and even quadruple their profits.
No wonder MarketingWithYou, Inc. was recently rated #935 by Inc. Magazine as the fastest growing private owned company in the whole of North America.
Alex's mission moving forward is to empower 1,000,000 coaches, consultants, speakers, and other solo professionals worldwide to attract more clients and grow their profits without working any harder.
Visit Alex Jeffreys and Marketing with You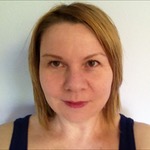 2. Amy Harrop
A writer, publisher, and product creator, Amy Harrop had made a name for herself as a writer before starting to work online. Her magic worked here too and she achieved huge success in no time as an online business owner in the online content business. In fact, with marketing, authoring, and content publishing, Amy has been able to generate multiple streams of income.
Amy's passion is teaching and training people to effectively promote and increase exposure for their work. In this vein she has created a number of well-patronized training products which show people how they can publish and promote their work on a variety of publishing platforms.
Visit Amy Harrop's blog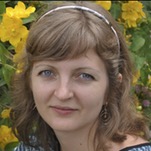 3. Ann Smarty
Ann Smarty is not only the brand and community manageress at InternetMarketingNinjas.com, but also the blogger.
As community and brand manageress, Ann Smarty regularly contributes to the Internet Marketing Ninjas blog. She uses her expertise in blogging and tools for her writing, tutorials and guest blogging project named MyBlogGuest.com.
As she produces a lot of content, Ann can also be found on ViralContentBuzz.com daily where the platform enables her to showcase her content to eager social media influencers.
Ann Smarty also offers everything digital-marketing for businesses, from tools, social media, resources, content marketing, and community management to branding and reputation management. In fact, Ann provides highly-effective marketing consulting to businesses and entrepreneurs around the world.
Concerning Ann Smarty's favourite tools, we can mention tools.seochat.com which she uses a lot because they have basic tools for beginners and some awesome advanced tools too.
Ann Smarty has served in various high-profile roles in the SEO industry for more than seven years. In this wise, she has worked as Editor-in-Chief at Search Engine Journal. She is also a regular columnist at some of the best-known Internet Marketing online publications such as SEOmoz, Mashable, Social Media Examiner and others.
Ann has experience in search and social experience, from content creation and social media marketing to SEO reporting and consulting.
Visit MyBlogU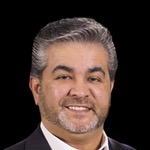 4. Armand Morin
If you are looking for one of the biggest names in Internet Marketing in the world today, it is undoubtedly Armand Morin.
An Internet strategist, author, and top marketing authority, Armand Morin is very committed to the success of online entrepreneurs. That is why he teaches marketers of all levels how to make a living from Internet marketing by guiding them to transform their businesses in just 90 minutes.
Surprised?
Don't be, for Armand Morin built a multi-million-dollar international business online beginning with just $1.83.
Wiser for this experience, for the past 20 years, Armand Morin has guided thousands of people start and build a successful online business. To find out how he can help your business get to the level it needs to be, visit the site below and see how his company's products can help you build your business more effectively.
Visit ArmandMorin or ArmandMorinBlog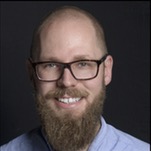 5. Bartosz Góralewicz
Bartosz Góralewicz is the CEO at Elephate, a 100% self funded "garage startup" SEO and content marketing agency entirely bootstrapped by him and Wojciech Mazur, both from Poland where most of Elephate's team is located.
Specialized in preventing and curing technical SEO issues for all types of businesses, including well-known multinational corporations, Elephate's team is international, made up of experts from all corners of the world. So in the Polish office, you can find people from four different continents and nine different countries.
Right now Elephate is expanding to the USA, with offices planned in Santa Monica, CA and Las Vegas, NV.
Whatever Elephate do, they always put great emphasis on data driven work, and on optimizing their performance. Because of their knowledge, experience and the results they deliver, they simply attract clients who want to work with them.
Passionate about sharing his expertise, Bartosz frequently publishes thorough case studies.
Visit Goralewicz Blog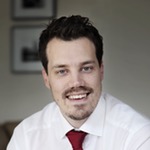 6. Ben Simkin
Ben Simkin has worked in many different industries and he is unanimously acclaimed as one of the world's most successful Facebook marketers. Why not when he's generated over $1.45 billion more sales for his clients over the past decade?
Wiser for this achievement, Ben has since gone on to found BusinessNET which, not surprisingly, has also become a successful marketing agency.
BusinessNET work with established businesses to provide them online marketing and lead generation. And for entrepreneurs and marketing professionals, it dramatically improve their marketing results.
Visit Businessnet Blog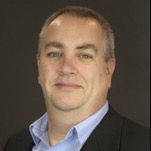 7. Bill Hartzer
Bill Hartzer is a successful writer, website expert, and authority in SEO marketing. His journey began way back in 1996 when he created his first website to help promote his former database software business. Bill has since personally created hundreds of websites.
Bill began to learn about the power of the internet and internet search engines and web search, whose implementation helped potential customers find his business online. He then helped the companies increase their revenue by millions of dollars using SEO and PPC campaigns. This has made Bill one of the most respected names in the industry.
Before that, Bill Hartzer has had stints as a writer for television and as technical writer for several computer software companies in Florida and in Texas. Combining his writing and online skills, Bill creates compelling and useful websites for corporations worldwide. Primarily he focuses on the optimization in the business to business arena, but for business to consumer websites, he also applies his search engine optimization skills.
Bill Hartzer is currently one of the Administrators at the Search Engine Forums website www.SearchEngineForums.com
Visit BillHartzer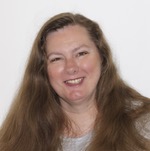 8. Britt Malka
A seasoned writer and Internet Marketer, Britt Malka has been making money online since 1995. With many of her books on sale online, Britt has focused on growing her business by writing for the market, not herself.
Britt is an avid product creator as well. That's why she has spent the last few years trying to uncover how to streamline her work processes to get more done, in less time.
Wiser with that experience, Britt now helps product creators maximize their time and efficiency. She has also developed an incredibly effective strategy for launching new products.
Visit BrittMalka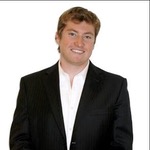 9. Colin Klinkert
Colin Klinkert is a full-time online business owner, investor, marketer and tech entrepreneur with a strong focus on tracking and automation. His passion for the Make Money Online niche began in 2003 at only age 18.
Colin went through years of trial and error and ended up finding the formula that worked. That landed him his first 7-figure success. Today, Colin is in a position to teach you how to make money online. He can also supply you with high quality products, services and information that can help take your Internet business to the next level.
Colin Klinkert is founder and CEO of SAAS applications such as SERPed.net – a full service suite of SEO tools for marketing agencies, and Platform.ly – a powerful business automation system.
Colin imparts his extremely in-depth SEO knowledge to marketers, from business strategies and logistics, to in-depth SEO techniques and cutting-end trends so that they can start their own SEO agencies.
The point of Clin Klinkert's blog is to drastically shorten and minimize YOUR learning curve as well as get to know some really great people in the industry.
Visit the ColinKlinkert blog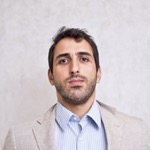 10. Daniel Scocco
Daniel is a well-known blogger and online entrepreneur who created his first website back in 2004. Since then he's built, bought and sold over 30 blogs and websites.
In 2006, Daniel founded the Daily Blog Tips website to share how (the tips and tricks he was learning along the way) he was able to create such successful websites in short periods of time.
These days Daniel's main focus is mobile app development.
Visit DanielScocco or MyDailyBlogTips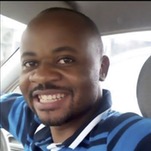 11. Enstine Muki
Enstine Muki is a world-renowned blogger and Internet entrepreneur who's made his living working online since 2005, creating websites and web applications.
As a money-making blogger, Enstine can show you how to use affiliate marketing to create a near-passive income and pull in thousands of dollars a month!
As a PHP developer, Enstine has come out with Viralbird Traffic Script and CashDonator wp Plugin
Visit EnstineMuki, one of the influencers in blogging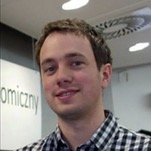 12. Gael Breton
Gael Breton is a successful online entrepreneur and expert in SEO, monetization and the creation of killer authority sites. He's made quite a name for himself since starting an internship at an Australian SEO agency back in 2008.
Consistently seeking to refine the most effective SEO strategies, Gael has recently been focusing on how to drive laser-targeted traffic to websites using Pinterest.
A traffic generation and monetization ninja, Gael is constantly looking for the most direct and systematic path to building sleek and automated internet based businesses.
With the years, Gael has also become an expert on Niche Authority Sites (websites that rank organically via SEO, and which automatically spin off upper 5-digit monthly revenues like clockwork).
Visit AuthorityHacker Blog
13. Jakub Linowski
Jakub Linowski founded GoodUI.org, a project which shares techniques for improving conversions on webpages.
Creator of the 75-point 'conversion-optimization-checklist', Jakub is still regarded as a major influencer in the testing area of Internet Marketing. His passion is helping marketers make the most from every visitor.
Visit Linowski or GooduiBlog or Goodui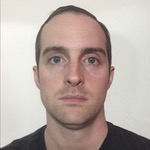 14. Jerry Banfield
Jerry Banfield lifted himself from broke, near-bankrupt, to making over $2 Million worth of Udemy courses he sold online within just a couple of years.
Now, he teaches marketers how they too can build and grow their online business. He also shares unique marketing strategies for getting more leads, more customers, and making more money.
Jerry Banfield renders you service by streaming live and teaching courses online.
Visit JerryBanfield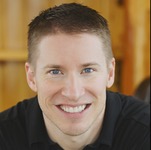 15. Jesse Mecham
Jesse Mecham co-founded youneedabudget.com, a website that helps business owners, entrepreneurs, and marketers to control their finances and manage cash flow effectively.
With the help of four core principles, Jesse was able to turn HIS life around by making each dime he earned go further. Wiser with this experience, he helps YOU maximize the money you have, thereby mainly freeing you of financial worries so that you can focus on what really matters to you: your family and your business.
With the need to pay rent, Jesse sold a simple spreadsheet he created to help with his own personal finances. 10 years later he found himself owner of a company with 29 employees.
Visit Youneedabudget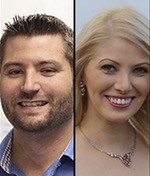 16. John Denis & Esther Kiss
John Dennis and Esther Kiss jointly founded Strategic Influence, a publicity and marketing agency that helps marketers get exposure while building their brand.
With both 'old-school' media platforms like radio and TV, and Internet-based alternatives, like YouTube videos, podcasts, and webinars, they can show YOU how to get the visibility you need to grow your business… and your profits!
Visit Borntoinfluence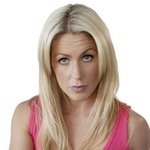 17. Kat Loterzo
Kat Loterzo started as a Personal Trainer from the year 2000 until 2012, when her online business making over $30k per month replaced her offline income.
Kat is famous for her 'out-there' take on your body, and your life.
Teaching people to believe that anyone can achieve what they want in life if they put in the necessary effort, Kat has motivated tens of thousands of people around the world to achieve their goals and get success.
Kat now turns her attention to marketers by teaching them the crucial steps they MUST take if they want to have success online. She's also developed a renowned set of techniques to let marketers grow their business faster than ever.
Visit KatLoteterzo
18. Matt Bacak
Matt Bacak, one of the most recognizable names in the online world, has sold millions of dollars' worth of products and books online and is regarded by many as a true internet marketing legend.
Matt began investing at the tender age of 12. Over 15 years, he survived failed businesses, botched partnerships, heavy credit card debt and bankruptcy to become a millionaire at 27!
Right now Matt runs three multi-million dollar companies using the internet alone. The internet is how Matt's first company grew by 1057% last year alone, the second made $500k in less than 2 months and the third, which he built in Feb of 2006, made its first million by the end of that year.
Although Matt is experienced in almost all areas of the digital marketing world, he's especially competent in email marketing, and focuses on helping marketers monetize their businesses by building an email list and sending regular promotions. Over the last 15 years, he's already helped over 500,000 customers to unlock the secrets to making money online by using the power of the internet.
Matt Bacak is not only one of the smartest marketers alive, but also a consummate teacher.
Main Areas: Lead Generation, Internet Marketing, Memberships
Best Sellers: Marketing Sidekick, The Ultimate Lead Generation Plan, Secrets of the Internet Millionaire Mind
Career Focus: Business owner, Entrepreneur, Speaker, Author
Affiliation: Sigma Chi, EO
Visit Powerfulpromoter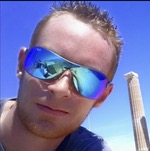 19. Matthew Woodward
Matthew Woodward is a multi-award winning online marketing specialist, SEO consultant, and blogger renowned for his very detailed digital marketing tutorials and case studies.
Matthew has worked with some of the biggest names in business in Europe including Tesco, Asda, Orange, Samsung, and Motorola. But he has decided cut down on his corporate role. Instead Matthew's been focusing on creating his own websites. It is in this vein that he has built, developed, and ranked over 40 websites within the last 3 years.
Then he has gone on to help thousands of people increase their earnings online as attested by the large number of testimonials from his readers.
Visit MatthewWoodward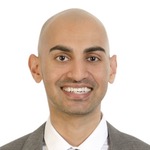 20. Neil Patel
Co-founder of Crazy Egg, Hello Bar, and KISSmetrics, Neil Patel is really one of the world's most well-known digital marketers. This is not surprising as he works with some of the world's biggest companies like Amazon, NBC, GM, HP, and Viacom to increase their revenue.
Sharing how to grow your income online and create yourself a financially-secure future, Neil's helped bring in billions of dollars for his clients.
Neil has been dubbed by the Wall Street Journal as a 'top influencer on the web', Forbes hails him as one of the top 10 online marketers, and Entrepreneur Magazine says he created one of the 100 most brilliant companies in the world.
Neil was recognized as a top 100 entrepreneur under the age of 30 by President Obama and one of the top 100 entrepreneurs under the age of 35 by the United Nations. He has also been awarded Congressional Recognition from the United States House of Representatives.
Visit NeilPatel Blog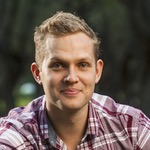 21. Ramsay Taplin
Ramsay Taplin has been working full time from home since his early 20's when he sold one of his fitness blogs for around $20,000. Realizing that he could make blogging work for him, Ramsay has never looked back.
Since then, Ramsay has built and sold several other blogs and online businesses in various niches and formats, and he now makes a full time income working from home.
Ramsay says he likes working from the couch for which reason he often tells people that he runs a couch-based blogging business.
Ramsay Taplin's goal in establishing Blog Tyrant is to show you what works for him in the hope that it will work for you too. All of the blogging, SEO and online marketing strategies mentioned on his blog have been tested by him and his friends, so they can help your business, or allow you to make a bit of extra income for your family.
Visit Blogtyrant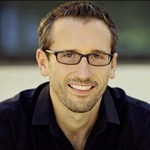 22. Rich Page
Rich Page, who has over 10 years experience with web analytics, a/b testing and conversion rate optimization, is the author of two popular books about improving websites. The one he wrote alone is entitled 'Website Optimization: An Hour a Day' and the other he co-authored is 'Landing Page Optimization'.
Rich has helped countless online businesses, including Disney.com and Vodafone.com, optimize their sales processes, generate more leads and increase conversion rates, and have more buyers.
He is highly focused on growing his clients' revenue by driving more sales or leads and revenue, not just more conversions. His unique powerful web analytics insights and usability background assure you even better website insights and recommendations.
Rich Page's services have given clients quick high impact results with great conversion rate lifts in less than a week (over 30%).
If you think your website could perform much better for sales or leads but not sure what to do, Rich can significantly lift your website conversions, sales and leads. He has been helping online businesses do this for many years all without needing more traffic.
Visit Rich-Page