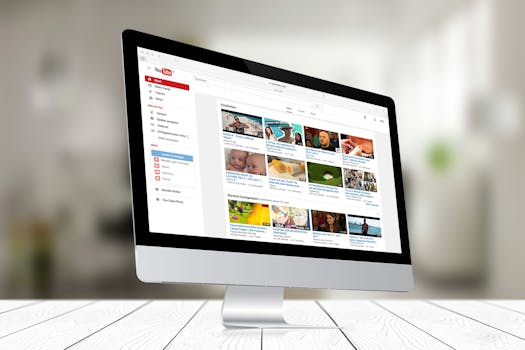 Are you wondering where you can get content for your website?
This post will give you 4.
Content is the lifeblood of your website.
It is what will make the search engines rank your pages and your website and send you traffic. It is also what will make your visitors keep coming back to your site.
However producing regular quality content for your website can be hectic.
Fortunately, if you are running a website, the content to be posted on it need not necessarily come only from you alone. You can also get them from guest bloggers, content providers, and syndicating or licensing content providers.
4 sources from where you can get Content for your Website
Yourself
To be able to create quality content for your website calls for three qualities:
expertise in your website's topic,

good writing skills, and

time.
Expertise in your niche: You need requisite knowledge. Or you need to do research to come up with relevant ideas to provide your website visitors valuable, reliable, interesting content.
Good writing skills: To come up with good content you must be able to write well. On the contrary, you must be prepared to learn to write well. Check ICL or LRWG for writing courses by correspondence.
The question which comes up now is: Can you invest the time to do it day after day? Week after week? Month after month? And year after year?
Time: Anyone who writes content for websites themselves knows the time it can take sometimes to come up with the research for the topic. How long it takes to write the headline. The time needed to plan the body and the conclusion. And the time to write the content itself.
Multiply this by the number of posts your website needs regularly. Don't forget the other tasks you must accomplish in your business. And you see how easily you may run out of time. You must therefore learn time management.
Guest contributors
Generally, if you…
… lack the time,…
… or if you run out of ideas,…
to write a content for your website, you can announce on your site that you're welcoming articles from guest authors.
Many writers mastering your niche will respond because guest authoring projects them as experts. It also gives them exposure and access to your readers. There are other benefits too.
Apart from ensuring you regular content, guest contribution is also beneficial to you. Because all these authors often require is a by-line or author bio consisting of a 3 to 5 line description of them and their business at the end of the article.
Content Providers
While guest authoring is generally offered free, you can also pay people to create content for your website. Freelance authors, who are sort of writers-on-contract, will provide articles on a pay-per-word or pay-per-article basis. Full time writers and content providers will do so with professional-quality material for a regular salary or at a fixed rate.
Check Are you overwhelmed blogging? – Then outsource your tasks.
Syndicating or Licensing Content providers
Finally you can obtain content from:
news services that furnish brief updates and news flashes on many topics;

content aggregators who collate information from the web on a given topic;

Magazines and Newspapers;

Content-rich niche portal sites; and

other Websites dedicated to your topic.
Final thought
Of course, there are other sources from where you can get content for your website. Why don't you tell us those you know and contribute to the dialogue? Thank you.
Akoli
Your personal guide to securing your future online