Everything you have achieved up to now have been taught you by teachers.
The same is true of affiliate marketing. Those who did it before you have the knowledge and the experience to impart to you. Those who follow scrupulously will find the field already cleared for them.
This is why I'm supplying you this list of links (or blogroll) to check my favorite blogs whose resources will make you grow quickly as an affiliate marketer and blogger.
• ADAM RIEMER
Adam Riemer has been engaged in Marketing and Online Marketing for over a decade. His articles have been published in FeedFront, SearchEngineJournal, etc. and he speaks at shows like Affiliate Summit, Pubcon, State of Search, Think Tank… Adam has appeared in Forbes.com, NY Times, MarketingLand.com and more.
Adam uses his blog to help give quicker responses to questions from affiliates, bloggers, search engine marketing professionals, and others.
You can follow him on Twitter @Rollerblader or Skype on the handle Adam-Riemer especially if you are interested in hiring him as a consultant.
•  AFFILIATE MARKETING BLOG BY GENO PRUSSAKOV (AM NAVIGATOR)
A graduate of the University of Cambridge, Evgenii "Geno" Prussakov is an acclaimed author, international speaker and award-winning affiliate blogger.
Geno is also a marketing consultant, founder and CEO of the affiliate management agency AM Navigator, founder and chair of Affiliate Management Days and Influencer Marketing Days. He is a regular contributor to a wide number of industry publications.
Email Geno directly here if you want him to manage your affiliate program, consult you on any affiliate marketing questions, interview him, or have him speak at your event. 
Visit Affiliate Marketing Blog by Geno Prussakov
•  AFFILIATE MARKETING PLAN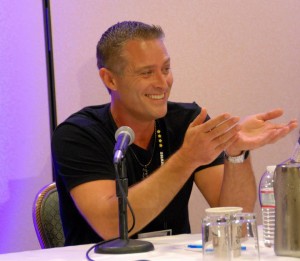 Todd Farmer started in the Affiliate Marketing industry in early 1998 with the creation of one of the first independent Affiliate Program Tracking and Management platforms.
He created Affiliate Marketing Plan (aka "AffPlan") to help Merchants and Affiliates prepare their affiliate marketing strategy with best practices, high standards and ethics.
In general, AffPlan provide affiliate marketing consulting services and specific products for both Merchants and Affiliates. Newbies are also catered to.
•  AFFILIATE TIP – MARKETING BLOG
An affiliate marketer since 1997, Shawn Collins is a co-founder of the Affiliate Summit, the leading industry conference for affiliate marketing, Co-Editor-in-Chief of FeedFront Magazine and Founder of GeekCast.fm, a marketing podcast network where he hosts This is Affiliate Marketing weekly show.
Shawn writes daily on affiliate marketing news and opinion at Affiliate Tip, and posts regularly to Affiliate Tip TV, his channel on YouTube.
Shawn's book, 'Successful Affiliate Marketing for Merchants is considered indispensable for affiliate managers. He wrote the Amazon best-selling book, Extra Money Answer, as well as Affiliate Manager Boot Camp: Recruiting, Educating, and Retaining Affiliates and publishes the annual AffStat Report, a research, analysis, and benchmarking report for the affiliate marketing industry.
P.S.: I will like to say a big thank you to Shawn. When I sent him the ebook of this page, he answered immediately advising me to add content which could make people share it. It's thanks to him that this page is no longer only the links of the websites as the one below. And I really love it now!
Visit Affiliatetip – Marketing Blog
•  AFFILIATEXFILES
Ron Cripps has been online since 2001 full time starting with his own business selling e-books. He started Affiliate X Files  to teach affiliates how to correctly market their campaigns and money sites in the free search engines MSN (Bing), Yahoo and Google™ and to find answer to the questions…"How do I make money on the internet?"
The information on Affiliate X files is for those looking to start out online, especially in affiliate marketing. 
Ron is dedicated to providing as much information to new affiliates. They show you how to find winning products or services to sell online from writing your sales copy to implementing your keywords and linking strategies into your sites.
•  ANDYRODRIGUEZ
With over 20 years' experience in the online marketing world, Andy Rodriguez and his team are in a position to help you understand and navigate today's complex marketing landscape.
Andy can help you develop strategies that will deliver results and help take your business to the next level.
On his site you can fill out a form to schedule a free discovery call, tell them about your business and allow them the opportunity to help you. You may also call them at (+1) 305-595-5078 to schedule an appointment.
•  CHARLESNGO
The Charles Ngo blog has everything you need to go from nothing to building your first profitable campaign as you will find plenty of posts, resources, tools and strategies to transform you into a profitable affiliate marketer.
Readers will particularly appreciate the blog post about how a reader went from $0 to $500 per day profit in campaigns using ONLY free material available on the blog.
Now, supposing you're a newbie to online business, how would $500 per day change your life? The site's disclaimer: your results may not match this guy's because he had a small advantage: he could build websites.
• CLICK NEWZ
Terry Lynn got started working online way back in the 90s, before the era of ebooks and gurus and the like… She is best known as a Super Affiliate, and also has hands-on experience in a wide range of online business models.
ClickNewz is where you can get her news on the latest Internet Marketing trends and strategies. There are also unique case studies, creative ideas and unbiased product reviews. You will also find discussions on mindset to technical issues, secrets to writing engaging content, improving your traffic and conversion rates.
If you work from home and/or online and want to make money online, she'll give you tips and resources you can use to take your site to maximum profit potential! 
•  DAVE SALOIS

Dave Salois has been online since 1984 and on the Internet since 1994.
Dave is by day a mild mannered, self-employed technical writer, article writer, project manager, and many others….By night, he is a reader, novelist, YouTube surfer, webmaster, blogger, marketer, and cyberspace explorer extraordinaire.  
You might want to visit his site, if not for anything at least for only the entertainment value.
• ERIC NAGEL
A business-savvy technology executive with experience in programming, Eric Nagel's online marketing goes back to 1999.
He has a passion for developing applications that allow businesses, teams and individuals to achieve their goals through automated tools and access to actionable data.
• FINCH SELLS
Finch Sells describes himself as a 29-year-old high school dropout (slash academic failure) who sold his soul to make money from the Internet.
He says further that his "blog follows the successes, f*ck-ups and ball gags of my career in affiliate marketing."
•  THE HIGH PAYING AFFILIATE PROGRAMS
Bill Burniece has been a full-time internet marketer since 2006. When he stumbled into the internet marketing business (as he says, "purely by accident"), he couldn't find high end affiliate programs to promote. 
So he created the best website on the internet featuring big ticket affiliate programs. Bill's site is not only well organized, updated daily, and listing only the most reputable and reliable affiliate programs out there but also encourages feedback, suggestions, rants, and commentary.
Visit Highpayingaffiliateprograms
• JOHN CHOW
John Chow is author, blogger, speaker, entrepreneur, dot com mogul and the founder and CEO of TTZ Media, Inc.
John demonstrated the income power of blogging by developing his blog from zero to over $40,000 per month in just two years working only 2 hours a day!
With over 200,000 active daily readers and followers, John Chow dot Com is one of the biggest blogs on the Internet today. It is ranked number 16 on the AdAge Power 150 list and number 1 in the list of the Top 50 Canadian Internet Marketing Blogs.
•  KIMARKETING
Kim Rowley, the founder of Key Internet Marketing, Inc. has been involved in affiliate marketing since 1998. And what started as a hobby with a coupon code site has now blossomed into a multitude of websites and niche blogs.
In addition to her expertise in performance-based marketing, Ms. Rowley also consults merchants, businesses and publishers on affiliate management options.
Besides her work as an Adjunct Professor of Advanced Affiliate Marketing Techniques at the University of San Francisco, Kim also volunteers her time as a SCORE counselor to share her marketing expertise, serves as a member of the Affiliate Summit Advisory Board, and on several local civic organizations.
Kim has been featured in publications such as USA Today and Revenue Magazine, and has presented topics on ecommerce entrepreneurship, content creation and monetization strategies at events like Affiliate Summit, BlogWorld New Media Expo, and Infotec.
•  LUKE PEERFLY 
Luke Kling helps affiliate marketers and entrepreneurs make more money online. Simply that.
•  MISSY WARD
Missy Ward spent over a dozen years in Marketing Departments of various companies and only began working on her own in affiliate marketing from 1999.
She founded Affiliate Summit Corporation in 2003 with Shawn Collins (of Affiliate Tip above). Today, Affiliate Summit produces Conferences & Tradeshows, FeedFront Magazine, GeekCast.fm and AffStat.com.
Missy is also the Co-Publisher of Revenews.com, Founder of AffiliateMarketersGiveBack.com and runs some of her own niche affiliate websites like EasyGlutenFree.recipes, itsaWAHMthing.com and SpecialNeedsGifts.com.
Missy Ward has, for the last 16+ years, helped companies grow their businesses successfully using the performance marketing model. 
• MR GREEN
A full-time affiliate marketer from New Zealand, Mr. Green describes his site as probably the best marketing blog in the world.
At 16 he starting doing a bit of freelance graphic design and a year later he dabbled with domain buying and selling. Another year later, he went to his first domain name conference in the US and started working with SEO and PPC arbitrage. And at 19 he was making tens of thousands of dollars per month doing PPC arbitrage.
At 20, following a misfortune, he stopped PPC Arbitrage and went on to developing, buying and selling websites. Two years later, he finished university (E-Commerce and digital media design) and launched his full-time affiliate marketing career.
At 24 he went into affiliate marketing full-time, launched mrgreen.am to document his work and vent his frustrations with the industry. And at 25 he was already leading a lifestyle he thoroughly enjoyed, with an income he couldn't complain about.
• RATRACEGRAD
Jennifer is an entrepreneur, Neil Diamond fanatic, world traveler, and MBA grad.
Rat Rave grad is a diary of strategies that he has used to make money online and permanently retire from the rat race. 
She shares what he has learned to help others. 
• SHOEMONEY
Jeremy Schoemaker, a marketer, entrepreneur, blogger, author, started his own business writing Shoe Money blog in 2003. A photo of him with a check for $130,000 (his one-month earnings from Google AdSense) is one of the most linked to pages on his blog.
In March 2007, Jeremy and his business partner, David Dellanave, launched AuctionAds, an eBay affiliate marketing service that serves eBay auction ads on contextually relevant sites.
ShoeMoney.com shares Jeremy's ups and downs in online marketing to a daily readership of over 30,000 people. The site has been named the Best Affiliate Marketing Blog and has ranked in Technorati's top 50 blogs for three years.
Having made millions of dollars over the past few years, Jeremy wants to share his insights with others so they, too, can learn and grow.
•  SUGARRAE
Rae (Hoffman) Dolan, an entrepreneur and successful online marketer for over 16 years, created a multi-million dollar business and became a highly respected marketing consultant and speaker.
Having spent well over a decade building passive income streams online, she uses Sugarrae to help other people learn how to change their financial lives online. So if your dream is to build an income with a blog or affiliate website, you'll find actionable information you can use to start making real progress toward your goals.
If on the other hand you're looking to learn SEO, as a consultant, blogger or business owner, you'll find proven techniques and tutorials backed by 14 years of experience.
•  TRICIA
A lawyer, blogger, affiliate marketer, and consultant, Tricia Meyer makes money as an affiliate marketer, mainly with the rewards site Sunshine Rewards and various blog sites too.
Despite the fact that it's stressful sometimes and feels like 24 hour a day, 7 day a week work, Tricia loves the ever-changing landscape of affiliate marketing.
You can get in touch with her on twitter @sunshinetricia., Facebook, etc.
• VINNY OHARE
Vinny O'Hare, who has been selling on the internet since 1999, started out on EBay which led to building websites for his own products as well as through affiliate marketing. Right now he manages about 30 high-ranking websites.
Vinny finds enjoyment in the teaching part of making a site work and shares that knowledge with his clients and students, especially on how to succeed with affiliate marketing and making websites that also sell products.
Vinny offers Web Site Consulting services to newbies who are just getting started in affiliate marketing. He also consults with companies that want help to start an affiliate program.
• WORKING IN MY PYJAMAS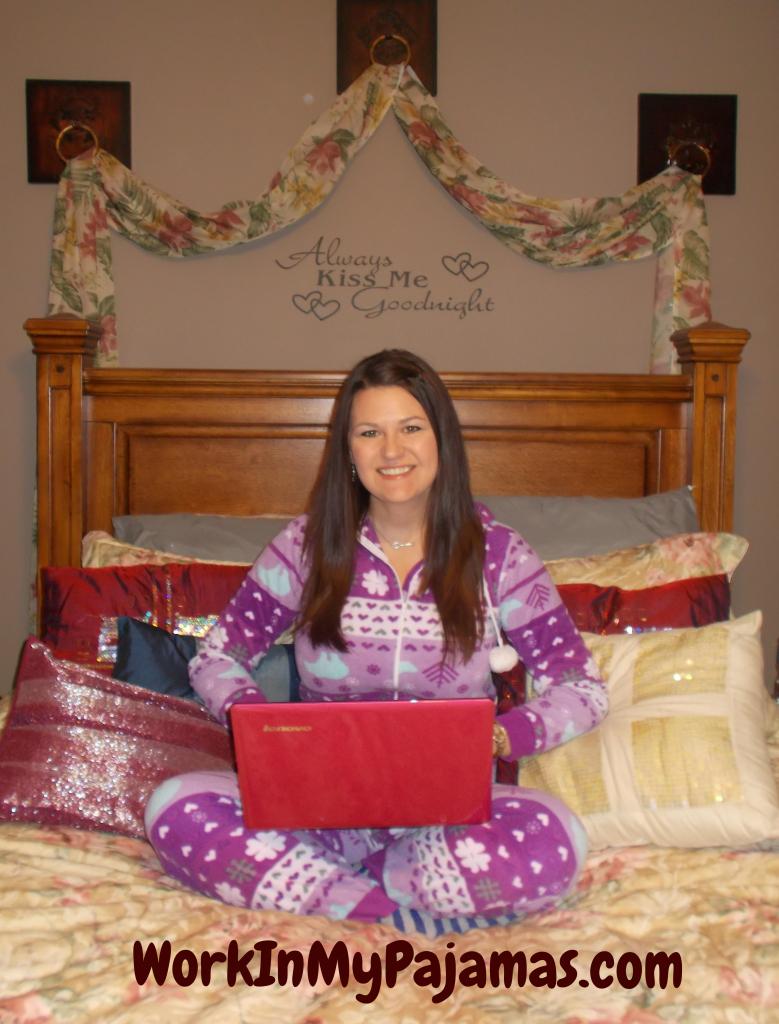 An avid coupon clipper and thrifty shopper, Kim Rowley started ShoppingBookmarks.com in 1999 as a mere hobby. Then companies started paying her to promote their deals and freebies through affiliate marketing. She has now expanded her portfolio of websites and share her expertise through consulting. See her internet marketing company, Key Internet Marketing, above.
Kim created her site to help those who want to "work in their pajamas" in the comfort of their home, find their niche in the work-at-home market too.
Kim helps people who already have a work-at-home business/website with a list of resources to market their venture. There is something also for those just looking for a work at home job.
Follow Kim's Personal Accounts on Google and Twitter.
• Zac Johnson
Zac started to make money online with eAds (a defunct banner network), AllAdvantage (referring users to surf the web for money), Amazon.com and the Free Stuff market. PostMasterDirect.com (a double opt-in confirmed email marketing company, which sends targetted email to its subscribers based on their interests), became one of his best money makers.
Next, Zac became a merchant with affiliate programs across Commission Junction, WebSponsors, ShareaSale, DirectLeads, FineClicks, etc.
Since then he has attended and spoken at many internet marketing events.
You can follow him through:
► Facebook 
► Twitter 
► LinkedIn 
► Google+ 
Okay, that's my list for you!
Enjoy, but above all use them to grow!
Akoli
Your personal guide to securing your future online
N.B.: This list does not exclude other great affiliate marketers and bloggers. If you want more, you just have to google.
Join me on social media:
Akoli
Your personal guide to securing your future online
This post was updated on 27th August 2017 with detailed information and images, thanks to the advice of Shawn Collins. I appreciate!