For a much quicker read see List of 29 benefits of guest blogging for the blogger
Want to read the whole article? Click here for 29 benefits of guest blogging for the blogger
Check also List of 49 benefits of guest blogging for the blogger and the host blog
Guest blogging is when you create a post to be posted on another blog.
In this blog post we are going to look at 29 you get from guest blogging.
     1. Gets you New, Wider, and Targeted Audience
Exposure to a new audience: The blog you are publishing on has its own audience who wouldn't normally visit your blog. You therefore reach new people.
Exposure to a wider audience: Guest blogging on sites with a bigger audience than yours lets you get more eyeballs on your post.
Exposure to a targeted audience. When you guest blog on high authority websites, you get exposed to an already established target audience interested in your area of expertise.
Expands your writing style
Variety: The more posts you create for various blogs, the more you vary your style.
You adapt to other formats: As you learn to cater for various types of blogs and their audiences you expand your writing style.
Enhances your reputation, credibility and authority
Enhances your reputation: If you continue to consistently produce high-quality content, people will soon recognize you as a knowledgeable source in your niche.
Enhances your credibility: By allowing the post, the blog owner has sort of vetted your piece as meeting the industry mark. Thus you, your blog or brand gains in credibility as an information source.
Enhances your authority: When you contribute a blog post to a high domain authority blog, people will put you in the same universe and calibre as the top bloggers in your niche and start extending to you the same kind of respect they give them.
Impacts everything social media
Earns you social media mentions: Owners of large sites where you guest blog will mention you to their followers on social media who could also do the same with their own followers too.
Stimulates social media shares: Sharing usually goes with mentions.
Helps you build your social media presence and growth: As the mentions and sharing continue, they could help you win more blog and Twitter followers.
Offers networking opportunities with social media influencers: For instance, if you guest blogged for Moz, it might open the door for Rand Fishkin to promote you on his Twitter account, or even follow you.
Makes your content go viral
As you earn more social mentions, get more social shares and expand your social presence and growth, the chances for your content to go viral are great.
Builds you backlinks
Links pointing back to your blog are often allowed in the author bio and even sometimes in the guest blog posts. Since search engines regard them as pillars of authority and trust in their specific niches, backlinks from such blogs can be worth their virtual weight in gold.
Expands your network
Fosters contacts with bloggers and niche influencers: If your content is great, you build your visibility and reputation with the people who matter in that industry.
Offers networking opportunities with influencers: Guest blogging therefore helps create networks from site owners and readers which could lead to collaborations which have an even greater impact on business relationships.
Gets you instant, more and high-quality targeted traffic
Gets you organic traffic instantly: As the site your guest blog is posted on is already established with loyal readers, they click on the links to come to your site. This is traffic flowing immediately to your blog.
Increases your organic traffic: When your guest blog gets posted on a high domain authority blog, this will undoubtedly result in more organic traffic back to your site.
Brings you high-quality targeted traffic: When you guest blog on relevant websites, you're already reaching a target audience interested in your material.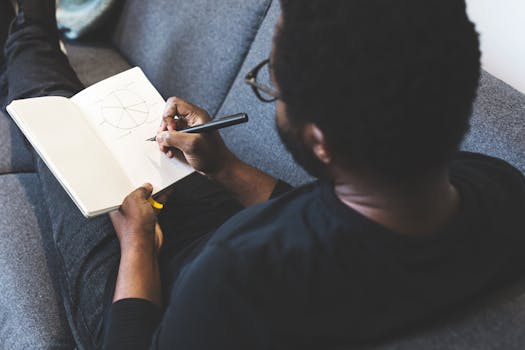 Makes you learn
Guest blogging obliges you to read more (more carefully and deeply) and think outside-the-box to come up with something really amazing for guest post content.
Gives you inspiration
As you browse around the site to see what they have and how they do it, this gives you ideas, etc. that stimulates your creativity. In short, you get inspired by seeing what other bloggers do.
Gives you outreach and feedback with communities
Makes you reach new communities and topic hubs: Through guest blogging, you reach new communities.
Gets you feedback "from outside" on what you do: Guest blogging exposes you to another's blog's audience who are likely to give a more honest opinion of your work.
Makes you learn to accept criticism and adapt: Experiences and ideas people share in the comment section of your blog post gives you constructive feedback.
Makes you an expert
The more valuable posts you publish on authoritative blogs, the more the chances that you will be seen as an authority in that niche in the eyes of your target audience.
Makes you venture into related niches
As you become an expert in guest blogging for sites in your niche, you can create content for other "neighbouring" niches.
    14. Builds and enhances your portfolio
Guest blogging helps you build a portfolio of your writing. The more you do it, the wider the scale; and the small sites you have been writing for may open the door to big-name sites.
Brings you partnership opportunities
Partnership opportunities with influencers like content cross-promotion to expert interviews all can positively impact your own blog or brand. You may even gain some clients for freelance writing business. Selling ad space on your site is also not ruled out.
Exposes and spreads your brand awareness
Earns you brand mentions: In brand mentions, or implied links, the guest blog site doesn't link to you, but just refers to your name. Imagine the weight if a big site like Moz favourably cites your blog!
Increases your brand awareness: Getting your name out there through guest blogging will make your personal brand more recognizable and more popular.
Hones your writing skills
Practice makes perfect, you remember this saying?
And the more guest posts you create the more your writing skill develops in areas like grammar, spelling, punctuation and even overall readability.
Broadens your outlook
When you create great content for many other blogs and interact with their owners and readers, you learn other things you didn't know before and this forcibly broadens your mental attitude or point of view.
Builds your relationships and online influence
Builds relationships with blogs and their audience: When you write often for guest blog sites, like once every one to three months, you build a consistent relationship with the editors, site owners, and audience there.
Makes you meet like-minded individuals in your industry: Since you share similar interests (bogging and maybe also the niche you are in), guest blogging makes you meet your fellow guest bloggers (often through access to an online community which some websites that accept guest posts support).
Makes you meet influential people and build your own online influence: Statistics prove that online influencers are often more trusted than television and movie celebrities. Imagine what meeting such people could do to your ego and business!
Impacts the lives of others: If your posts help people find solutions to their problems, then naturally you have an impact on their lives.
Enhances your resume
Similar to the portfolio, consistent guest blogging, by spreading your work all over several platforms, helps you create an impressive online resume.
Gets you potential/new customers
Sharpens your content marketing skills: What works for one brand may not work as effectively for another. So you will need to come up with the best content strategy that works for the different brands you are creating content for. This positions you for growth in every facet of content marketing.
Shortens the sales cycle: Publishing on many popular blogs gets your target audience familiar with your brand. Online, people buy only from those they know and trust. And they may not hesitate to do so on your site. Thus, you are shortening the sales cycle for your products and services.
Brings in qualified leads/new potential customers: Getting accepted to guest blog for sites that already have a steady stream of traffic will help you connect with people who are already interested in what you offer as a business.
Gets you new subscribers
Builds your subscriber base: People who clicked through your author bio on a guest blog post to land on your blog will click around, getting a feel for you content and eventually click out never to come back again.
Using a push notification, newsletter or a sign up form tied to a lead magnet, entice these people to sign up as subscribers.
Enhances your goodwill
Every benefit your brand receives through guest blogging goes to increase its potential value when you want to sell it later on.
Builds your personal name recognition
When you guest post under your own name, you build a name recognition for your personal brand.
Makes you income sometimes
Earns you money writing for some sites: Although guest blogging is not done for money, some sites will compensate you for your guest posts.
Makes influencers guest post for you
While you may not get one of the top influencers like Yaro Stark or Neil Patel to write a blog post for you, other small-time SEO writers might be willing to do so, bringing you a lot of reciprocal value.
Builds you the hype
We have already seen that guest posting enables you to reach a lot more people than you normally would. You can therefore reach them with news they might want to see. So you can use it to build hype towards an event or a product launch.
Raises your ego
It makes you feel good to have your blog post accepted for publishing on a big name blog. You feel like finally you are becoming somebody, you're making a space for yourself in the blogosphere. Who hates that?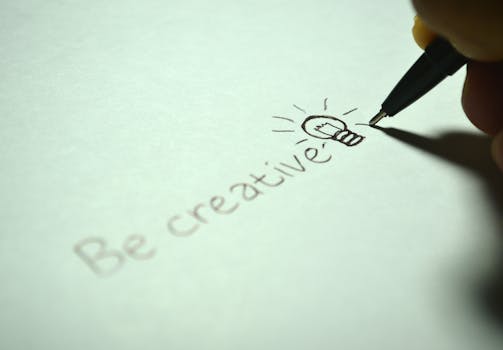 Makes you more creative and productive
As your author bio appears on big-time blogs, it makes you to believe in your talents to make it as a blogger. So you begin to look for new and imaginative ways to do things.
Conclusion
Experts agree that guest blogging is one of the most effective content marketing strategies out there.
The first thing you should do is to become familiar with high authority blogs in your niche. Then prepare your pitch and when it is accepted, be sure to come up only with your best writing ever.
Now, what next?
Do you know other benefits of guest blogging for the blogger? Or do you have general comments to make on this piece? Let us in the comment box below.
Besides, if you love this post and think others will benefit by reading it, show the love and spread the word about it by sharing it on your favorite social media sites.  Thanks for being social!
For a much quicker read see List of 29 benefits of guest blogging for the blogger
No time to read this summarily list? Click here for List of 49 benefits of guest blogging for the blogger and the host blog
Want to read the whole article?Click here for 29 benefits of guest blogging
Akoli
Your personal guide to securing your future online