Introduction
Maybe you're already working online and looking for another Internet business to do. Or, you have learnt that the Internet has made it easy for people to earn money online. So you are stirred to go into an online business but wondering which one to go into.

No time to read the whole article "Top 55 reasons why you should engage in affiliate marketing business"?
Click here to read: List of top 55 reasons to engage in affiliate marketing
Want to make money online and be in control of your own future? Check out our number one recommendation by clicking here!
There are literally hundreds of ways to go about gaining money online.
Check the most popular ways of making money online here.
As you see, there are many. But I suggest that you engage in affiliate marketing. This blog post will give you 55 reasons why.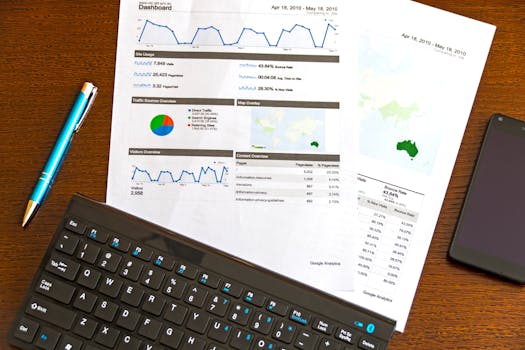 What is affiliate marketing and how does it work?
The affiliate marketing industry has four main actors: the business (also known as the 'merchant', 'company', 'retailer' or 'brand'). Then the network (which can also be an affiliate company). Next comes the publisher (also known as the 'affiliate'). Finally, the customer.
So, in this type of marketing based on performance, a business (having products or services to sell) rewards an affiliate (a person signed up with it to promote the products or services). This is for each visitor or customer brought (who takes a desired action). Of course, through the marketing efforts of the affiliate.
Does Affiliate Marketing work?
A lot of people have become highly successful in the affiliate marketing business. But many others too have got sucked in. But the truth is that affiliate marketing works. But like every worthwhile human endeavour you need to do your part well to succeed. Remember that manna no longer falls from heaven. It is in the sweat of thy face shalt thou eat bread.
To be a successful affiliate marketer, the first requirement is to test the waters. This will enable you to find out which strategies work out best for you. Then you have to stick consistently to this strategy.
Unfortunately this is where the high rate of failure in affiliate marketing is noted. The statistics say that a whopping 98% of people who embrace the easy way fail. The remaining 2% who work on it methodically (step by step) succeed.
Your strategy, even if working marvellously, shouldn't be cast in a rock. Be open to suggestions and new techniques while taking care always to weigh your options. And the money will start coming in.
And when that happens, don't rest on your laurels – there's always room for improvement. So be open and learn new things. Only this way can you be as successful as you had dreamt!
Click here to check the best affiliate marketing training!
With that said, now let's see some great benefits to being engaged in the affiliate marketing business.
It is free to sign up
It doesn't cost you a dime to sign up to be an affiliate. So beware of sites which ask you to pay money to join their network. That may signal a scam! When in doubt, Google for reviews about the company or offer. You could use words as "Is X legitimate?", "Is X scam?", "X complaints".
It is easy to sign up
Registering for an affiliate account generally takes only a few minutes. Normally the barest minimum of details (first name, second name, affiliate log in name, password) are asked for. Some networks may need your payment method, date of birth, social security number, etc. There's no formal letter of application and no interview to attend.
Anyone can register
No qualifications or previous experience are necessary. Neither does geographical location nor level of studies matter. In ClickBank for example, anyone living in over 150 countries worldwide can register as an affiliate.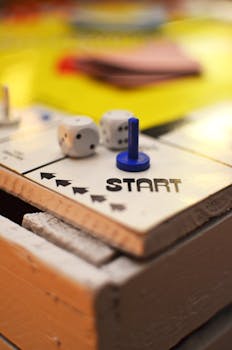 You can start immediately on signing up
To start an affiliate marketing business, you do not need office furniture and equipment (except your computer and internet connection). Decoration, personnel and the other logistics which could delay the opening of your business. are also not necessary All that you require are your minimum equipment, knowledge and desire to succeed.
This enables you to start your business right after registering.
You can work from your own home
To work as an affiliate marketer does not require renting a shop to sell from. You don't also have to hire an office (You can work from the top of your bed or kitchen table or dining table). Work clothes are not a requirement (you can even work in your pyjamas). Work from cafés, beaches, or even at the top of a mountain or under the sea. You choose what suits you. The only prerequisite is to have an internet connection.
You can start with zero to little costs
On signup, the company supplies you advertising material and promotional ideas free of charge. So you have virtually no start-up costs. You don't even have to purchase nor store goods or develop services.
You can work without a website (which is not too advisable as you will see further on). Or, you can create one. In this case you'd be paying for website hosting and your site domain.
These won't break the bank. I pay some $30 a month for hosting, training and many other perks with Wealthy Affiliate and a little over $8 a year for my domain with NameCheap.
You work for yourself
An affiliate marketer is an independent worker and therefore their own boss. The downside is that you need discipline to work. There is no salary or wages. And at the end of your working life there is no social security. Make sure you provide for them.

You work at your own pace
Affiliate business is your own thing. You can work in the morning only. Or in the afternoon. Or in the evening. Or even at night. You can work for one hour. Or two. Or eight. Or whatever you want. You can work on weekends. Some days you may not work at all. But remember that this work is performance based. This means you will be paid only for the business you bring.
If you are going to take your affiliate marketing business serious, the best advice is to work seriously in the beginning. Then when you begin to gain passive income, you can relax as much as you want.
Affiliate business flexibility is ideal for those who want to do it as a side hustle. Or those who need a business activity that leaves them time for other things like family, hobby, etc.
Your work will mainly consist in driving or buying traffic or otherwise .Or even use social media to get prospects to the offer. A very useful techniqueI'musing now is Quora answers.

In media buying, you'll need to manage your investments carefully. Otherwise you could lose a lot of money. You also need to test your set ups. Critically analyze your results. Exercise a lot of patience. And also be on top of what can work for the type of traffic you're buying.
You don't have to create any products
The affiliate company or the merchants on the affiliate network have ready products for affiliates to promote. For this reason, the affiliate marketer does not have to create their own products. That is why, after joining the affiliate program, the marketer can start their business right away.
You don't have to produce any sales materials
The merchants provide all of the promotional materials. Stuff like flyers, banner ads, video, text ads, classified ads, solo ads, product reviews, email swipes, etc. You only have to personalize them so that prospects do not receive the same document from several affiliates.
11.  You have the choice of a wide variety of products
When you sign up with an affiliate company, you will have access to several categories of products. This is especially true with an affiliate network company. And for a given category you would find a large range of products to promote. This makes it easy for you to find the right type and quality of product in your niche to promote.
So if you signed up with Venus Factor at Clickbank for example, it is because you believe in weight loss solution. Work only with brands that you respect. And promote products you personally value. These will make your marketing much more enjoyable and efficient.
You get generous (and sometimes, recurring) commissions
Commissions on some affiliate products vary between 20 and 90% of the selling price.
Some companies like Clickbank is one of the few affiliate networks that accept recurring payment products and pay out recurring commissions.
 
13. You're rewarded with cool remuneration methods
When you promote products or services, usually with ads that link back to the merchant's offers, and get any customers, you earn something.
The way you're paid depends on the merchant's method of remuneration, which could be one of the following:
Pay-per-Sale (PPS): You get a fixed percentage of the sale price. About 95% of my affiliate business pay me in this way.
Pay-per-Click (PPC): You get money for each visitor directed by your promotional efforts to the company's website. Examples of such a payment comes from rewards sites. Here, users are rewarded with cash or gifts, for the completion of an offer, and the referral of others to the site.
Pay-per-Lead (PPL): To get paid, the visitor you directed to the seller's site must provide their contact info (usually asked for in a site form).
Pay-per-Call: You get money from the advertiser for the number of telephone calls made by the users. This price model has been gaining more and more popularity because of the increased use of smartphones.
You earn at all hours
As an affiliate marketer, your "shop" is online and your customers also. While your buyers in one part of the world (or even in the same country) are asleep, others at the other end have just woken up. And anything in between. Therefore you earn money 24 hours a day, meaning even when you are asleep.
15. You can develop it into something awesome
What is wonderful about affiliate marketing is that it is a very scalable business indeed.
Should you be doing very well and feel overwhelmed, you can easily hire additional people. You can even outsource parts or all of your business.
Some affiliates have moved from that position to the one of merchants. Then they hired their own affiliates to market their brands.
16. You don't have to worry about shipping
The affiliate marketing company or network handles the shipping of products to customers.
You don't need customer support
Customer support comes in many forms: complaints, returns, queries, quality issues, packaging, damaged goods, errors in invoicing, etc. They are all handled by the affiliate network. You may never know or even have anything to do with the customer you brought. Unless they came from your email list.
18. You can have fun checking the competition
Affiliate marketing attracts millions of people from all over the world. This is especially true of the USA, Canada, UK, Germany, Australia, New Zealand, etc. Yes, with thousands of affiliates selling the same products to practically the same buyers online, this clearly signifies competition. Of course, each tries to get the best performance for a product or niche.
To face the competition, you have to perform tests, measure the performance of your ads, check the analytics. One blogger reported that these aspects of working online have a sort of a game-like characteristic about them. Especially in the media buying arena. They're right. It can be fun poring over all those figures and graphs trying to comprehend how your site is doing with different ads, content types, style, etc.
19. You can live comfortably on it
While a huge percentage of online workers fail, affiliate marketing handsomely rewards the small group that succeeds. Those affiliate marketers earn anything from thousands a month to millions of dollars yearly. Super affiliates earn $100.000 coolly! Even after a while in the business, many affiliates generate passive income.
This is what permits them to go on frequent dream holidays and still have money falling into their accounts. Awesome, if you'd ask me!
You learn to adapt to new developments
Online activity is a constantly evolving one. This is due to the rapid changes which occur in New Technologies of Information and Communication (NTICs). Consumer patterns also evolve constantly. To survive, the affiliate marketers is obliged to adapt to new developments at the drop of a hat. For example, an affiliate may be using a certain SEO strategy to rank their content or make their ad visible. Should Google change its algorithms, the person must adapt immediately or lose business.
You get constant training
To drive traffic to your post concerning your affiliate offer or business, you need to research the subject you are going to write about. You even must study other bloggers' tactics and methods. You must know the peculiar type of content to publish, the media to use for advertising, keyword's to employ for both content and ads.
From the comments made on your piece you learn from your visitors. From analytics, you learn to tweak your content and ads.
Affiliate marketing also obliges you to read more (more carefully and deeply). It also makes you think outside-the-box to come up with better ideas.
The first time I stumbled upon the word blogging was in 2013. Then on creating my first blog I learnt that I could monetize it with affiliate marketing. I didn't know this term before. From one thing to the other, I began to get educated. I learnt  about products, sales, marketing, promotion, advertising, and other online business terms. There isn't a single day I don't learn something new in blogging or affiliate marketing. These came from reading other blogs, newsletters or downloaded eBooks.
You become an expert
Affiliate marketing can be your doorway to being recognized as an expert in your niche. The more valuable posts you publish on your affiliate offers, and the more you learn to write content and advertise efficiently, the more the chances that you will become an authority in that niche. Should somebody need to access or publish information about your niche, they may search in your blog or demand your services.
23. You get new, wider, and targeted audience
You are exposed to a new audience: The product you are promoting has its potential buyers with whom you are not forcibly in contact now. Through promotion by blog content or paid ads you reach far more and new people than you actually do. Now that those visitors have clicked on your link, they could become your loyal readers and followers. This is especially true if you captured them through email.
You are exposed to a wider audience: You promote and advertise on sites which you think will let you reach a bigger audience than you have now. All, in the effort to get more eyeballs on your affiliate offer. This could translate into more visitors for you.
You are exposed to a targeted audience. When you advertise or promote your affiliate link on specific high authority websites, you get exposed to a whole new community. These are already interested audience who are looking for your product or service. These visitors are your potential long-term customers and maybe fans. If they like your offer, they'll in turn promote it to their own fans.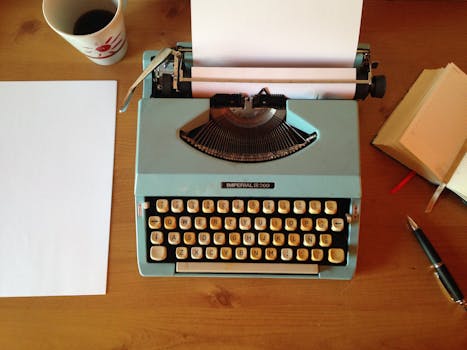 You hone your writing skills
Practice makes perfect, they say.
So as you write product reviews, emails, ad material, etc. your writing forcibly improves.
Comments made on your your blog helps you know what a larger audience (beyond your blog's) think about your writing. This obliges you to take steps to improve your writing. And the more affiliate marketing posts you create the more your writing skill improves. In areas like grammar, spelling, punctuation and even overall readability. Criticisms of your writing style may even make you decide to register for an online class or two to remedy your deficiencies. Continuing education has always done workers a lot of good in their chosen fields.
You expand your writing style
Variety:  Let's say you are a blogger or somebody new who decides to go into affiliate marketing. You need to do research and learn what content works with the new audience you are targeting. Then adapt to it. The more posts you create in the various aspects of affiliate marketing (as we do on this site), the more you vary your style.
You adapt to different products: Affiliate marketing products are in as many categories as you can imagine. And apart from that no two products, even in the same sub-category, are identical. You are therefore obliged to study each so that you don't look and sound spammy with your audience. You want to look like an expert when you review any of the affiliate products you are promoting.
As you learn to cater for various types of affiliate marketing blog topics and different products you expand your writing style.
You enhance your reputation, credibility and authority
Enhances your reputation: The more you write about a category of products you have adopted to promote, the more people interested in product will become acquainted with your work. If you continue to consistently produce highly valuable content which help people solve their problems, people will soon recognize you as a knowledgeable source in your niche.
Enhances your credibility: The more your recommended products help people solve their problems, the more you, your blog or brand gains in credibility as a sure information source.
Enhances your authority: When you build your reputation as someone who is credible, forcibly your authority grows with your customers, subscribers and readers.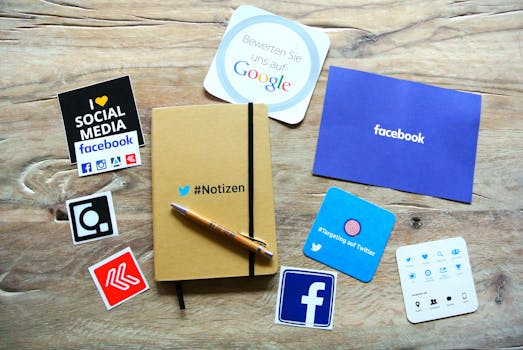 You impact everything social media
Earns you social media mentions: If you are doing good business for the affiliate company or merchant, they could mention you to their followers on social media. They in turn, could also do the same with their own followers too. This is why AWeber put Amy Schmittauer in a this video:
Try AWeber free for 30 days! – AWeber Communications
…and ClickBank often send me invitation to webinars of their highly successful affiliates.
Stimulates social media shares: Sharing usually follows mentions. So people may share the recommendation about you on social media. Once again, this gives you more exposure. The more shares you get on Facebook and Twitter, the more you gain new visitors and followers.
This helps you build your social media presence and growth: As the mentions and sharing continue, they could help you win more blog and social media followers.
Offers networking opportunities with the affiliate company or the merchant: Highly successful marketing may let the site or product owner and/or someone else who has an influential stake in it to get into social networking with you. Justin Atlan and his partner Adam Horwitz's awesome work with ClickBank as an affiliate make the company partner with him. They offer training to other ClickBank affiliates under the banner of his ClickBank University.
Your content goes viral
New, wider and targeted audience get to know your writing. Your affiliate marketing posts enhance your reputation, credibility and authority. You obtain more social mentions. You gain more social shares. You increase your social presence and growth. As you dothese, chances are good that your content will go viral.
You build backlinks
Comments on your blog posts. Your replies to these comments. Product reviews. And social media mentions. These will all create links pointing back to your site. Since search engines consider reader and author engagements as pillars of authority and trust, such backlinks can be worth their virtual weight in gold. As they greatly benefit your SEO, they will make your content to be more discovered and indexed by the search engines. Large enough quantities of such links will make the difference between a page appearing on page 1 and another page of Google's Search Engine Results Page (SERP).
You expand your network
Fosters contacts with bloggers, marketers and niche influencers: The owners of other blogs promoting products in your niche will establish contact with you if your marketing is great. This is also true of the product promoters and owners . This helps you build visibility. And also reputation with the people who matter in your industry. Should the need arise, these people could be more than willing to give you a hand with your promotion.
Offers networking opportunities with influencers: The role networking plays in building a brand is not negligible. As Will Rogers, the Famous American 'cowboy humourist' said, "A man only learns in two ways, one by reading, and the other by associating with smarter people."
In the same vein an affiliate marketer succeeds in two ways. One, by working alone. And two, by associating with successful people. Affiliate marketing therefore helps create networks from site owners and merchants. These could lead to collaborations which have an even greater impact on business relationships.
When a merchant is looking to sign up beta testers for a new product, one way is to look in their contacts of awesome affiliate marketers. Another is to ask fellow merchants to propose someone. Then they will reach out to you to discuss a collaboration. This could be an invitation to test the product. And later on to promote it under very favourable conditions. Like doing it for a higher commission.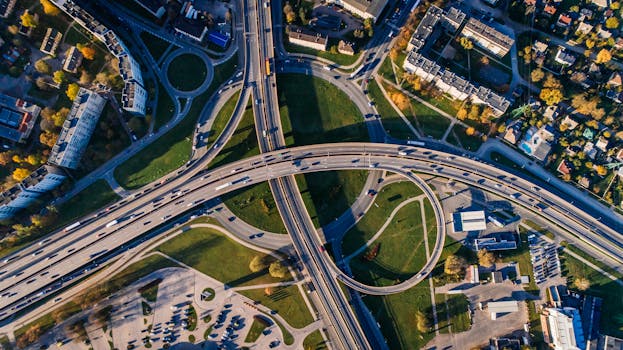 You get instant, more and high-quality targeted traffic
Gets you traffic instantly: As you create more valuable content or advertise or promote on high Domain Authority sites, people looking for your solution to their problems will click on the links in the content or the ad. This will bring them to your blog or affiliate site. This is traffic flowing immediately to your blog and/or affiliate link.
Increases your traffic: When the ad of the affiliate offer gets published on a high domain authority website, this will undoubtedly result in more organic traffic back to your site or offer. The more links you get back to your site or offer, the better your webpages or ads perform. These grow your organic traffic.
Brings you high-quality targeted traffic: Affiliate Marketing is one of the most effective and least expensive ways to achieve higher targeted traffic, and increase sales.
When you advertise or promote on relevant websites or in relevant categories of ad sites, you're already reaching a target audience interested in your offer. They see a benefit from your offer. These unique visitors are people who are more likely to click on your links and thus make a purchase at your merchant's site.
When you properly include your affiliate product's keywords with your links, these increase your Search Engine Visibility. The result is higher rankings. Of course, these can also bring an increase in your PageRank. This will mean more Search Referrals and good amount of organic traffic. Which affiliate will complain about?
You get inspiration
To give your affiliate blog content and ad the chance of reaching the right eyeballs, you need to study (rather, spy on) the competition. This will get you a feel for what make their strategy successful. You will be able to pitch buyers correctly. As you browse around trying to see what they use and how they do it, this gives you ideas, etc. That stimulates your creativity. In short, you get inspired by seeing what other affiliate marketers do.