March 30, 2019 by Akoli in Affiliate Cos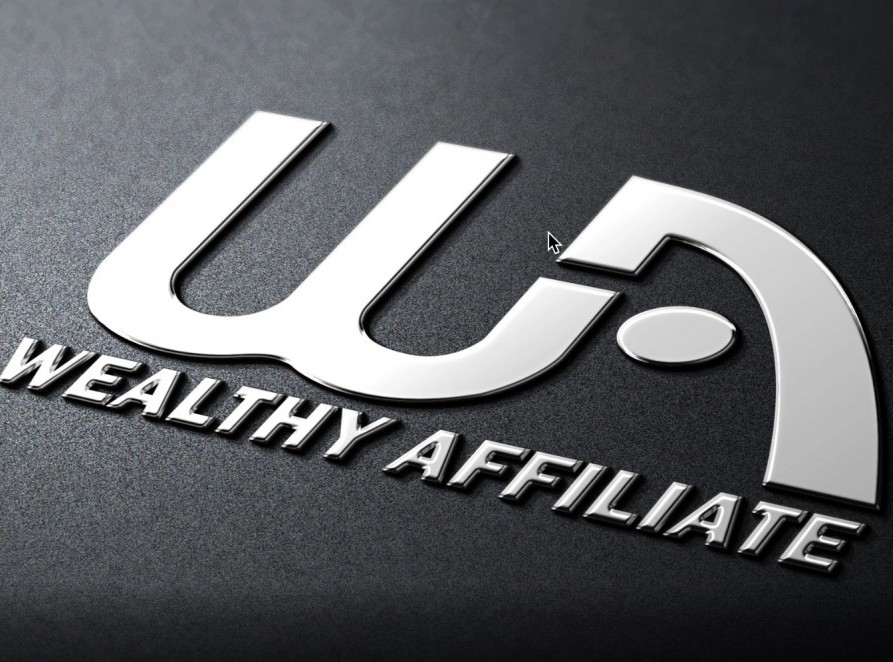 My honest Wealthy Affiliate review is to contribute to the debate about this affiliate marketing training platform.
Is it a scam or a legit way to passive income? Read onto find out.
This My honest Wealthy Affiliate review post contains affiliate links. These enable us to make some commission and continue running this blog. Only in this way can we bring you useful information. Continue if you are okay with that. You may also consult our Disclosure and Disclaimer page.
Meanwhile sign up to take our fun survey and get free eBooks
No time to read the whole of this wealthy affiliate unbiased review? Then you could read the shorter version and/or watch the following video instead:
Maybe you're like me or many other people who tried to make money online. I have a bitter story of failures, losses of money and frustrations to tell. But that is not the subject of this post. Those interested in such a story may click here.
Rather I'm going to let you know how and why Wealthy Affiliate cut my drifting short. And can yours too.    
Don't think I'm going to give you the patter here like some affiliate ranting to sell a product. No. This is too serious for that. Having been bitten many more times than I can recall, I have become the bitterest critic of any program. Wealthy Affiliate included.
We all know nothing's perfect. That's why on considering the good and the bad of Wealthy Affiliate, I can straightaway recommend it to anybody.
Let me ask you a question: How come some people become highly successful within the online world, and others fail miserably?
Any guesses why?
Okay.
It boils down to three main things:
Training (or call it education if you want)
Tools and
Support
I came to this conclusion after having some success on becoming a member of Wealthy Affiliate.
But since it takes two to tango, your side of the Wealthy Affiliate story may be edifying. So kindly leave your comments (the sweet and the bitter) in the box at the end of the post.
Wealthy Affiliate – A Brief Presentation of the Company
Wealthy Affiliate is a platform and a vibrant helpful community for affiliate marketers and internet entrepreneurs. But when created in 2005 by Kyle and Carson, it was just a keyword list website for affiliate marketers.
Every week, the company would offer a new subset of keywords to affiliates to help them build successful pay per click campaigns.
It worked. And people loved the service. So much so that they requested new features like:
How to communicate
Personal help and coaching
Training to build an online business (including all its facets)
Website creation
Hosting
All kinds of tools for online marketers
Networking
Wealthy Affiliate responded favorably to the various and unending demands. And can you imagine what it has become almost a decade and a half later?
A company with 25 employees and over 1.4 MILLION affiliates.
Growing faster than ever, the program is becoming synonymous with the:
Platform for people to create and grow successful affiliate marketing businesses
Place for newbie affiliate marketers to rub shoulders with some of the most successful ones out there.
The team at Wealthy Affiliate is still dedicated to helping people succeed online. This, despite the challenges of the rapid changes which characterize the internet world and the affiliate marketing business.
Wealthy Affiliate Prospects
Every year, the owners roll out 10-12 entirely new platforms within Wealthy Affiliate. These could concern "content creation" a brand new website platform, and a new way to communicate.
But every 3 years, Wealthy Affiliate undergoes a facelift with a completely different design.
Because of this, Wealthy Affiliate can have short spurts of being a bit disorganized. This comes from growing up pains. The company strives to offer you new services (at no extra cost), give you tools to make you much more efficient in your respective businesses.
Know that Wealthy Affiliate have a team of over 25 programmatic geniuses. Behind the scenes, they make the technology mesh and operate efficiently. And they fix any bugs before any member even notices anything.
"We stand behind our service at Wealthy Affiliate being the BEST in the industry," Kyle boasts, "but it will never be OUR BEST (if that makes sense). That is good for YOU, the end user. You can simply assume that there are going to be a lot of great updates that take place through the course of any year."
Wealthy affiliate cost – Is Wealthy Affiliate Free or Paid?
I always tell people never to believe a comp any that says its services are free. That there's always a catch somewhere. Worse, there may even be upsells after that.
But here at Wealthy Affiliate, FREE is completely FREE.
But my honest Wealthy Affiliate review wouldn't be so if I didn't tell you that there's a paid Monthly. Better still, an alternative Yearly Premium Membership.
When you first join, there's a 7-day trial period.
This is to make you test things for yourself.
So after the 7-day trial, Kyle (the Wealthy Affiliate co-founder, you remember?) will personally urge you to upgrade to premium.
The company does not hide this fact.
You can completely ignore the upgrade if satisfied with what the free option is offering you. And still remain a member of Wealthy Affiliate.
But you can also go premium.
Now, why did I go premium?
I went premium because:
I've spent more money elsewhere for less satisfactory programs
I'm at least a 6-7 figure dreamer and I want to go all out for it.
Like me, I know you will love the Wealthy Affiliate training. But in case you didn't (which I doubt very much), come back here and let me know in no uncertain terms in the comment box below.
Is Wealthy Affiliate Worth It?
I've seen discussions in forums and on quora where people ask questions like: Is Wealthy Affiliate worth the money?
You aren't here reading my unbiased honest wealthy review by chance, are you?
It's probable that you're looking to quit your 9-5 job or supplement your income. Maybe you want to work from home. Or, like me, you are looking for that place where you can finally achieve your online dream.
Whatever your case, believe me you're at the right place. Because the platform at Wealthy Affiliate is going to allow you to do just that.
Not so sure because of your background, your technical knowledge or your experience?
Relax.
If you can:
click on a mouse
key in words
give yourself just a year of consistent work
spend a little money
then this program is for you.
Join here to see if you and Wealthy Affiliate make a good fit.
Wealthy Affiliate Complaints
I have also read people complaining on quora that Wealthy Affiliate encourages its members to write disparaging reviews about competing programs without even knowing anything about them.
While a program to write comparative reviews exist at Wealthy Affiliate, they are based on verifiable factors. I have myself written one. What one can condemn is the almost one-sided nature of such reviews.
But this is not encouraged by the company. Members are not even required to write such reviews in order to succeed.
Another complaint is about the quality of the offering. The program is said to be okay for complete newbies. But beyond that, it was worthless.
The question which may come to mind is: is wealthy affiliate legit?
I will give you the opportunity to judge for yourself soon.
What is the Wealthy Affiliate Training Program?
I said somewhere at the beginning that training is one of the reasons why some people succeed well at affiliate marketing and others fail.
Yes, training.
But not just any training.
That's why at Wealthy Affiliate you will learn the proper process of building a business online. And this, in any niche of your choice. Or, if you don't have one, in a niche chosen for you.
You can build a business in any or both of the two cases without needing any prerequisites. Things like business experience, writing or technical knowledge.
True, I was a trained writer when I first joined Wealthy Affiliate back in 2015. I had also dabbled in business before. But I had no technical knowledge then. But I'm making it.
This is because the Wealthy Affiliate training is actually an easy-to-follow one.
"…it is the process of building a business online that worked back in the early 2000s and that will work in the 2020's," Kyle said in A Personal Wealthy Affiliate Review, Is it Legit?
Seeing is believing. So here is a quick breakdown for you…

This is the exact process you're going to follow to build a business in ANY niche at Wealthy Affiliate.
Check the 4 simple steps of how Wealthy Affiliate works.
Of course, you will also have access to training materials, tools, services, and coaching necessary to be successful.
The process isn't complex. But like any successful business, it needs some hard, dedicated work. So don't think because people succeed at Wealthy Affiliate, they did it sitting on the wall. Or, with their hands tucked between their legs.
No, the platform is not a get rich scheme, or a done-for-you magic system. No, people here succeeded through dedication and hard work.
If you are ready and willing to furnish the necessary effort, Wealthy Affiliate can help you tap into the incredible opportunity out there. With over 550,000,000 products/services, you have more than what you can promote as an affiliate and earn revenue.
As they say, right now is the right time. So, get rolling online now. And, of course, roll up your sleeves and do so by joining Wealthy Affiliate.
Now, I think you would appreciate a full and thorough review of the various aspects of Wealthy Affiliate, wouldn't you? And of course, from my perspective.
Is wealthy affiliate a good site? What service can you expect here?
Are you reading this my honest wealthy affiliate review because you're expecting a product?
No, there isn't one.
Rather, Wealthy Affiliate is more of a service and a community.
Not just any community but a great one.
I've had occasions while creating this website to find that the community at Wealthy Affiliate is "a needy person's friend."
I'm used to working with the blogspot.com platform. So I found the WordPress one complicated and confusing. And of course, I often ran into difficulties while creating this site.
But hardly had I put it into the community than many people jumped to my rescue. There's no question of 'send us a ticket and we'll get back to you within 24/48 hours.'
So do you want to network with like-minded entrepreneurs? Or even get help and give help, and learn a lot from the 1,000's, even 10,000's of experts at WA? Then you'd love it here!
Simply grab this link and come over to meet me and others who will help you quickly achieve your dreams.
Ah, I was going to forget!
You'd even get help from Kyle and Carson whom you can contact directly at any moment!
Screenshot of my help message to Kyle
Is wealthy affiliate a scam or what? – Who Needs Wealthy Affiliate?
I once again read some discussions on quora about Wealthy affiliate where some rival companies labelled the program as a scam.
I was horrified! And of course, I countered their claim strongly.
They may have their grief with Wealthy Affiliate for whatever reasons. But I was not going to let anyone peddle falsehood about a program I knew so well and which was securing my future online.
Having been scammed so much on the Internet, I would be worse than a moron to stick to a platform which was one.
So, if Wealthy Affiliate is not a scam, what is it really?
Wealthy Affiliate is an affiliate marketing training platform designed for the newbie, the "intermebie" and the "oldbie".
That's why you'd find all levels of marketers and entrepreneurs in the community. There are those trying their hands at an online business for the first time. You'd also find people who are running an already successful business and are only looking to scale it to a whole new level.
Whatever your levels of expertise, age, country, or name it, it is not a problem here. When you get access to the member's area, you are quickly going to receive help and even begin to give same.
You'd also be getting training, or help within Wealthy Affiliate quicker and easier than you can imagine to build a thriving internet business.
Wealthy Affiliate Marketing Training – Your Path to Online Success
The training, either certification or bootcamp, is offered in many formats:
Wealthy Affiliate Classrooms
Live Weekly Training Classes
Question and Answer Period
Organized Classrooms (on specific topics)
Interactive Discussions
Video Training, Tutorial Training
Task Based Courses
You would find over ONE THOUSAND (1,000) powerful training modules within Wealthy Affiliate. Each Classroom reveals an entire different online business model that could lead to a full time income online.
Others are access to ALL of the tools you need to run a profitable business online…And this honest wealthy affiliate review is going to reveal them to you.
The Education – What Can I Expect From the Training?
Who Is It Recommended For: Compete Newbie through to Very Advanced Affiliate Marketer
Format of Training: Video, Text, Live Classes/Webinars, Instant Chat
Number of Resources: 1,000's of training modules
Hours of Live Classes: Over 310 hours
We learn best by DOING.
As a teacher I always tell my students, "It's good to follow and copy the lessons. It's better to learn them. It's best to keep them in your heads. But it's excellent to be able to render them during an exam."
It's the same with the training here.
You make progress if you implement what you learn. "Applied knowledge" is the approach Wealthy Affiliate takes to making its affiliates succeed. That's why the training is interactive and hands on. Even as a Starter member, you would find it so.
Several formats of training will transform you from a complete newbie, to an expert within the affiliate/internet marketing environment.
They are:
Core Training Courses
Video Tutorials
Text Tutorials
Live Classes
Classrooms
As you see, Wealthy Affiliate cater to every learning style.
That's why within every training module, you would find a comment/coaching section. This is where you can get help if you ever need clarification about something. You can also join in the conversation, ask a question and get further insight into the topic.
There isn't a single training module where you can't find an expert offering support spontaneously.
Experiencing is believing. So join free today and see for yourself.
How Does Affiliate Marketing Make You Money? – The Wealthy Affiliate Tools and Services
To do any work well, you need tools.
Easy to Build Websites – A Great Website Platform in the Service of Elite Marketers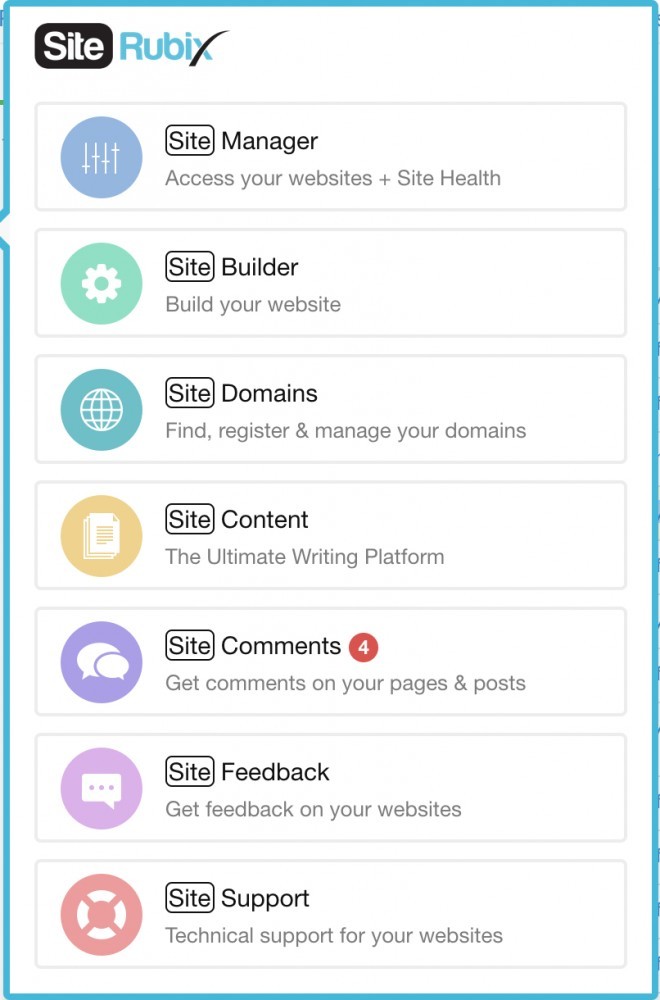 Type of Website Platforms: WordPress
Hosting: Managed WordPress Hosting
Number of Websites You Can Create: 2 (Starter), 50 (Premium)
An offline business needs a brick and mortar location. But for an online business, a website is a necessity. So Wealthy Affiliate provides you a website creation platform and the necessary tools to create and run a very successful business.
This is a platform that can grow with you, which is stable and efficient. It also closely matches the quick evolving pace of technology.
You get this useful tool through the SiteRubix platform. It is a tool that compares favorably with the most advanced hosting platforms in the Managed WordPress space.
Do you know what you need to look for when it comes to running a website? These are vital requirements you need these days to run your online business. These website/hosting "factors" that will contribute to your success are:
Advanced Features/Plugins
A Sophiscated Management Environment
On Site Engagement/Communication
Proper Encryption
Timely Support
Website Ease of Use
Website Speed
You obtain these with the Wealthy Affiliate website & hosting offering.
I have seen a lot of changes in this feature since I joined Wealthy Affiliate four years ago. You can expect more innovations within the Wealthy Affiliate website platform, the company promises. What will advance it far beyond the competition.  
A Starter member gets 2 completely free websites (hosting included). But as a Premium member (monthly or yearly) you can host up to 50 websites, including 25 on your own domains.
The quality of the hosting offered within the two Premium memberships ($49/month or $359/year) is superior to the $250 per month managed WordPress hosting packages anywhere in the industry. Just a reminder.
The Toolkit: With the Right Tools, You Can Run a Sustainable Business Painlessly
Some main tasks that will occupy you as an online/affiliate business owner are building websites and researching niches and keywords. Others are creating and publishing content, and analyzing and assessing websites and your SEO campaigns.
Modern life is always pushing us to go faster and faster, to do more and more. Time is needed to be so efficient. Yet time is the commodity which is more and more in short supply in our lives.
How do you reconcile the two?
In the online world, these boil down to automation and efficiency tools.
Fortunately, some of the tools provided to you at Wealthy Affiliate enable you to free up time. Literally 100's of hours of your time through the course of a year.
They are:
SiteRubix (website creation tool)
SiteContent (content creation tool)
Jaaxy (keyword research tool)
SiteHealth + SiteRank (site tracking and ranking tools)
Let's see how each helps and saves you time.
Website Creation & Automation
Ask anyone who built a website in the early 2000s. It used to take them 30 days or so. Besides, the task gave them headaches.
You had to learn how to program and create your template designs yourself. You also basically manually create the code for every single page on your website. Finally, the website could become as UGLY as hell.
Now, at Wealthy Affiliate, and with SieRubix, you have access to over 2,800 different designs, some of which are shown below.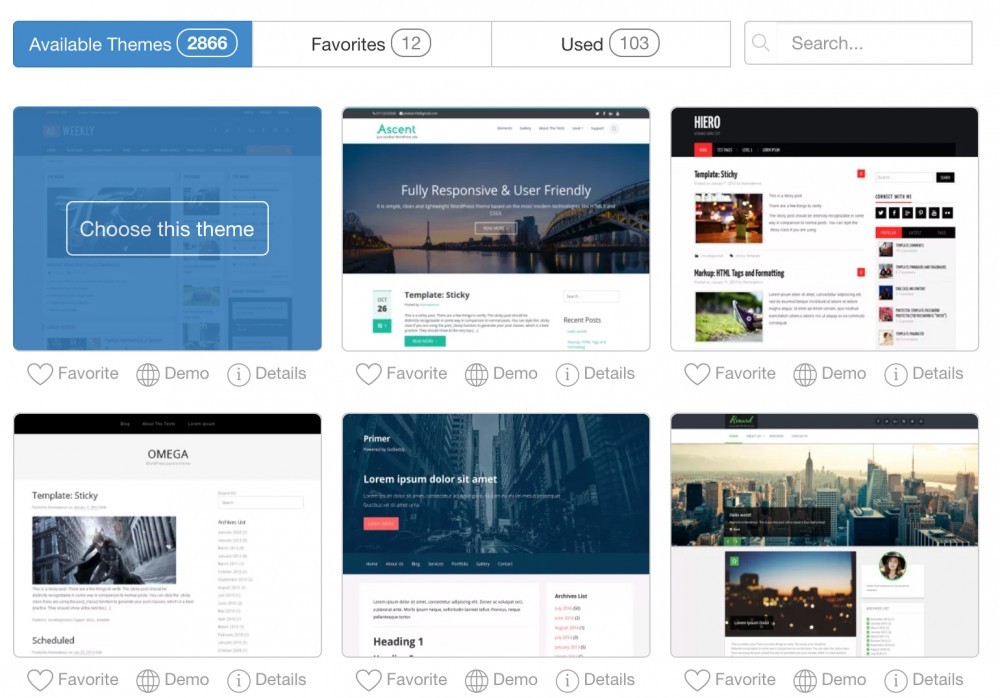 They enable you to build a website faster than you can draw the simplest website structure on a piece of paper.
Thus, you can create a website that is 100x more powerful and far more beautiful. A website which contains way more features and is ready for successful business in less than 30 seconds.
What has made this possible is a great deal of technical advancements. Thus, ANYONE is able to create a website and run a business online.
Gone forever are the days when the "techie" side of website creation discouraged many people from creating a successful business online.
Estimated Time Saved: 50-60 hours a month.
Amplify Your Content Creation


God bless the King, the saying goes, showing someone is above the king.
So if Content is KING, then quality content is what surpasses it. It is the oxygen of any successful online business.
The tool Wealthy Affiliate provides you in this wise is SiteContent. The company describes it as "the marketers dream platform."
Within SiteContent are features that will help you create a beautiful, high ranking site.
Let's see them.
The SiteContent images platform puts over 1 MILLION+ high definition images at your disposal. You can use them on your website to enhance your content.
SEO tracking features help you optimize your content, check your grammar and spelling, and optimize your images. It will even check your content for uniqueness before you hit "publish".
You get to set writing goals and track them at your set periods of time. This accountability, you agree, will lead to a lot more productivity in your writing. You will even be provided with reports of your daily/weekly/month writing achievements.

More, you can publish directly to your website from this platform! This, no doubt, makes content management and publication a child's game.
Estimated Time Saved: 10-15 hours a month
Efficient Keyword & Niche Research
Research could be termed the lifeblood of any successful online business. Why not when one of the main tasks of getting ranking in Google is being able to effectively find low competition, high traffic keywords to write your content and to target with your campaigns?
You can easily do both through Jaaxy, a platform that you have exclusive access to when you go premium at Wealthy Affiliate.
Wealthy Affiliate describes Jaaxy as "the world's most powerful research platform for affiliate marketers."
Just have a look at the subset of tools that you can leverage in Jaaxy to maximize your time when it comes to research: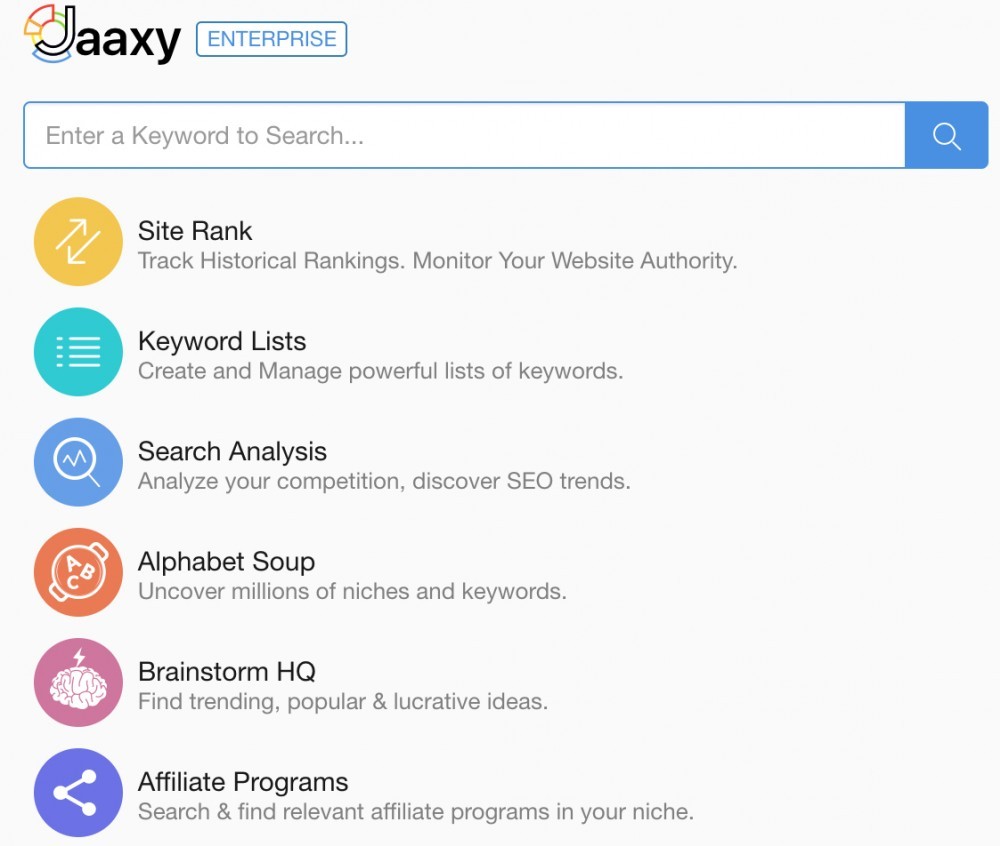 Being so well equipped for research for your business, I can assure you that you don't have to turn elsewhere and buy (and manage) tools that may prove inferior to Jaaxy.
Estimated Time Saved: 12-15 hours a month


Website Analysis & Management
As you establish your website and your business progresses, you'd find it imperative to know what is working and what isn't.
You also need to find out what you can do to improve your website's ranking. This is to enable it to get more engagement and traction by your website visitors. Last but not the least is, what you can use to amplify your overall website results.
There are two platforms built within Wealthy Affiliate which work together to help you with this.
They are:
SiteHealth Platform
SiteRank
SiteHealth offers you tracking and progress of the overall "health" of your website. You may term it a maintenance and health dashboard.
Below is what it looks like: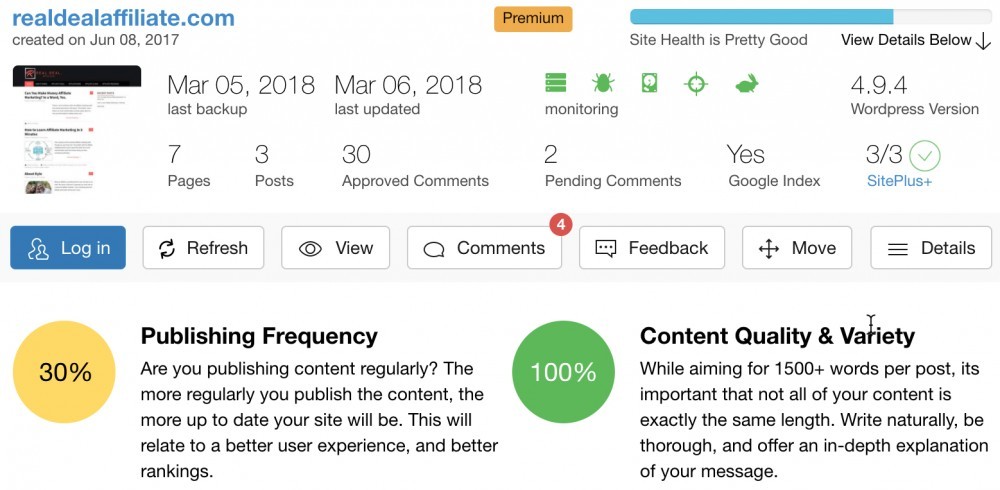 This platform will monitor your website activities and inform you if there's something to take care of. The aim is to have a website built in such a way that search engines will love it.
This will bring you more traffic, conversions and better results in terms of more revenue for your business.
SiteRank however will track your rankings in Google, Yahoo and Bing. Better, it will let you know if you are going up or down within the search results.
If you're running a website, you no doubt know the importance of landing all of your rankings on Page 1 of search engines. You'd therefore appreciate with this automated ranking tracking platform where you are ranked and why.
Estimated Time Saved: 10 hours a month.
Before we leave the subject of Wealthy Affiliate tools, let's recap how much time they save you:
SiteRubix: 50-60 hours a month.
Jaaxy: 12-15 hours a month
SiteContent: 10-15 hours a month
SiteHealth + SiteRank: 10 hours a month.
Can you imagine what you can do in your business with 82-100 hours of time saved each month?
For, the more time you save, the more time you have to be productive within your business. And the more productivity you are, the more revenue you can generate for your business.
Now, can you make money with wealthy affiliate? How hard do you think it may be to make a profit with Wealthy Affiliate?
Not so hard at all.
Is that not one of the main reasons why you want to work online?
That's already good. But better things are even on the horizon.
Kyle promises in his Wealthy Affiliate Review that "As Wealthy Affiliate evolves and innovates, you can be sure that there are going to be several platforms released every year (without any additional cost) that will make your life more efficient as an affiliate marketer."
As they say in Africa: "If you don't want this, what else could you ask for?"
So grab this link and come experience the Wealthy Affiliate time-saving tools yourself.
Sign up here to get the Wealthy Affiliate tools and training for success online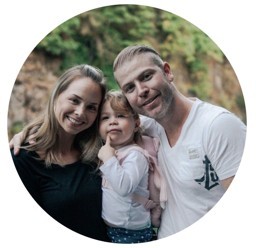 The Wealthy Affiliate Coaching – You Get More than Expert Help
Types of Coaching Offered: Content Marketing, PPC, SEO Marketing, Social Media
Coaching Formats: Live Chat, Q & A, Ask a Question, 1-on-1, Direct Access to Kyle (The guy in the family pic below)!
Number of Coaches: In the 1,000's
In a bee community, it takes the contribution of each bee to build a beehive and keep it functioning properly. The same can be said of the community within Wealthy Affiliate.
It is truly with the colony that has interactive and very hands on coaching elements that you have instant and 24/7/365 access to, which can help you build and keep your affiliate marketing business going.
With over 1.4 million active members, Wealthy Affiliate is the ideal place where newbie and intermediate marketers learn affiliate marketing and create successful online businesses.
That is possible. At Wealthy Affiliate, very successful affiliate marketers and internet entrepreneurs readily and gladly impart their knowledge, experience and skills to those who need them.
Now, let's see the training formats.
Live Instant Chat Help: The live chat platform is designed to help you get instant help when you need it urgently. It is a great coaching medium if you are in a hurry for support. You can also use it to connect with your fellow entrepreneurs, to network, and to build relationships with very successful marketers. Your questions or any other queries are answered almost on the spot. Because at any moment of the day you'll find 100's to 1,000's of members interacting on the chat platform.
Average Response Time: Within a minute, I can swear to that.
Training Q & A: Although the training is straightforward, we all don't have the same learning capacities nor the same experiences to bring to it. Therefore questions may crop up on certain aspects of the material. In such circumstances, you are encouraged to ask questions. For that, all the training modules, videos, tutorials and live classes have a comment area. This is where you can leave any questions you have. Other members who are at the same level of training and have COMPLETED the training will be notified. They answer and you benefit from their knowledge.
Average Response Time: Less than 10 minutes. Even far less.
Ask the Community: This is a question platform for members to utilize to ask a question about ANYTHING related to your business, or anything that you need help with. The questions are seen by the entire Wealthy Affiliate community. Before you could pour yourself a cup of coffee, several people would have expertly answered your question already.
Average Response Time: Less than 5 minutes.
Personal 1-on-1 Coaching: As a Premium member, you can get private coaching from whoever you want within the community. That is why on joining, you must network with other members and "follow" those that interest you. Somewhere along your affiliate marketing journey, these relationships will prove to be valuable to you if you ever need anything. There is something to be said about having such easy access to elite affiliate marketers within WA, and why not, in the world.

Average Response Time: Depends on the member you contact (as they come from different geographic regions), but usually within 6 hours.
From KYLE directly: When you join Wealthy Affiliate, Kyle, the CEO of the company, will be reaching out to you within the first few hours. Just to make sure everything is cool.
He is also there within the community to coach you, help you, and offer you accountability and motivation every step of the way. Kyle even loves it when you just stop by and say hi. Whatever reason you have to contact Kyle, don't hesitate to do so.
No day passes by when Kyle is not interactive and helping 100's of people within WA through chat or through answering questions or offering personal support.
Here is his personal profile at WA where you can see how active he is getting back to people. Kyle's promise is to try to answer everyone within 24 hours, sometimes even on weekends. Family commitments may make him take longer to answer. In the same way, should he be freer, he can answer much more quickly (sometimes within minutes!)
Average Response from KYLE Personally: Less than 24 hours. I know because I've experienced it myself several times. I even wonder where that guy finds all that time. He must be a very busy bee indeed!

Is this not something you've been praying all this time to find and be part of? Now, it's within your grasp. Get your "ticket" here to your dream job now.
 If you join through me, I am going to be offering you my support and personal coaching to the best of my possibilities.
Here's my personal profile.
Wealthy Affiliate Login to The Community – The Booster For Your Business
With over 1.4 MILLION active members, Wealthy Affiliate is definitely the ideal place to hang out and get help. Here, you can also create friendships and even build business partnerships.
So, should an idea rouse you awake in the wee hours of the morning, you can run it by others within the community and expect an affirmation. Or if you get stuck while working on your website late at night, you can fire out a question and get an abundance of help in just a few minutes.
Is that not awesome?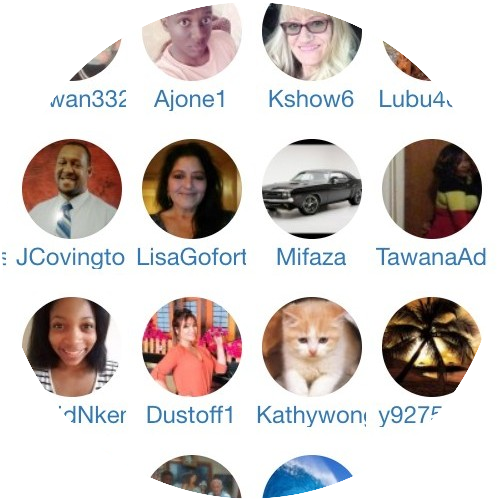 Yes, a community should not be just a community, but rather one which cares.
When my collection of short stories came out and I wanted my 2264 Facebook friends to like it, only 3 did! A close lady friend in France found it so pathetic that she remarked whether it was worth it to have so many friends on Facebook.
The vibe at Facebook can be negative indeed. Often it actually turns out to be a very depressing experience. You end up asking if there's the need to accept people's friend request and be on the platform at all.
But hanging out within the platform at WA is totally different. You have to be there to see what I'm saying.
People are there for a good reason. They are moved by purely altruistic motives. Their only aim is to help.
Maybe it was not to recreate the Facebook mentality (I need your help but I have no time to offer you mine) that the creators of Wealthy Affiliate forbid self-promotion on the site.
So, at any one moment you will find 1,000's, and even, 10,000's of people online. You will be able to interact with them to help push your business forward in the right direction.
Believe me, you will never feel alone here at Wealthy Affiliate. And you will never have to crack your brains or scratch your head when you run into a stumbling block.
Does Wealthy Affiliate Work? – Here Are What You Will Be Doing at Wealthy Affiliate
Although I've touched on this, but you may still be wondering what precisely you will be doing to make money at Wealthy Affiliate.
This honest wealthy affiliate review has said that numerous different ways are taught within Wealthy Affiliate on how to earn revenue online. But in a nutshell, when you join, you have two options:
If you have a passion or a niche, you can follow them with the online certification course and turn it into a vibrant business.
You can choose the Affiliate Bootcamp training(which was what I did). This is a "pre-defined" topic you would use to build a business from. This training requires no previous experience. You are held by the hand and completely walked through, from the bare bones to the finish.
Wealthy Affiliate Membership – How Do You Join?
 Starter Membership: When you become a Starter Member, you immediately get access to the Wealthy Affiliate community. This comprises access to live chat, over 500 training modules, and 3 classrooms. There's also networking, commenting, 2 free websites, access to the keyword tool, and many others.
All that for $0. No credit card needed.
Yet, I would be failing you that this wealthy affiliate review is honest if I didn't encourage you to go premium.
So, your best bet is…
Premium Membership: This membership gives you the right to a comprehensive package.
Wealthy Affiliate was created to do away with all of the other "stuff" you are saddled with during your day to day activities. The pesky hosting fees. The pesky keyword tool fees. Website builder fees. Paying for hired help. Searching the net tirelessly for answers to your questions. And getting access to the RIGHT training…
…just name them.
How do I cancel my wealthy affiliate membership?
As a child I was petrified that my grandmother couldn't eat an egg. I was also shocked that another person couldn't stand chicken. Later, I found that the mere smell of mutton put me off.
What does this signify?
However good something is, it may not be good for everybody.
So, if you join Wealthy Affiliate and for any reason, you don't like what you see, cancelling your membership is as simple as sending Support a message.
No questions asked, and with no obligation whatsoever, you will be left to go.

Are People Succeeding Within WA? – Wealthy Affiliate Testimonials
I've seen this question also asked on the question and answer site quora.com. Maybe you're wondering too. Since this wealthy affiliate review is said to be honest, please see testimonials with proofs here yourself.
Yes, people are succeeding within Wealthy Affiliate.
Since Wealthy Affiliate was created in 2005 thousands and thousands of such success stories have been posted within the community.
These come from a newbie telling an exciting story about how they made their first affiliate sale, someone being successful enough to quit their 9-5 job, and people making their first million dollars.
Everybody wants something new. So let me share a few recent success stories with you. Of course, this is just the tip of the iceberg. But it will give you the idea!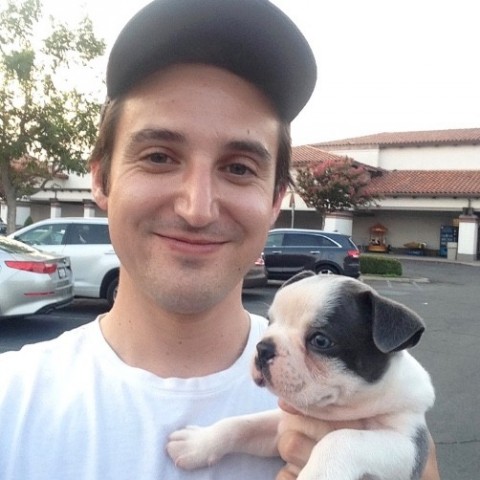 2018 – Another Year Of Success Growth At Wealthy Affiliate